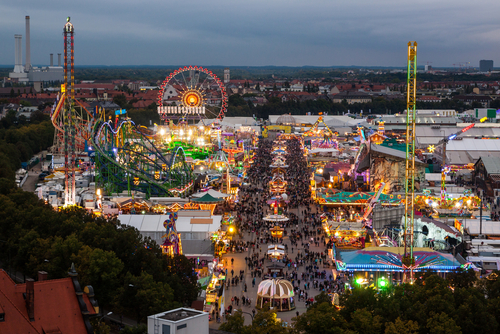 Just because the summer is behind us, doesn't mean there are no more festivals to enjoy. In fact, there are numerous winter ones all over Europe suitable for the whole family or even just you and your other half on your own.
Oktoberfest
Ok, so this one is not really for the whole family, but it is a great way to spend a long weekend with your other half. Set in the beautiful city of Munich, you will spend your days drinking beer and no doubt reminiscing over the past. This event takes place between 20th September and 5th October.
Galway International Oyster Festival
Taking place between the 25th and 28th September, this festival is one that the whole family can enjoy. Not only will there be plenty of family activities to get involved in, Galway is a beautiful city full of character and atmosphere so even if you aren't oyster-lovers, you will still have a good time.
Salon do Chocolat
Chocolate-lovers rejoice, there is a whole weekend dedicated to the tasty treat. Between 29th October and 2nd November, the streets of Paris will be awash with chocolate – well not literally. This year is its 20th anniversary and will feature many highlights including a 20,000sqm exhibition dedicated to the delightful product.
London to Brighton Veteran Car Run
This UK festival revives up on the 2nd November and is the longest running motor event in the world. If your son or daughter is into cars in a big way then this festival will be a real treat to take them too. And even if you aren't into cars this is sure to be a spectacle that you don't want to miss.