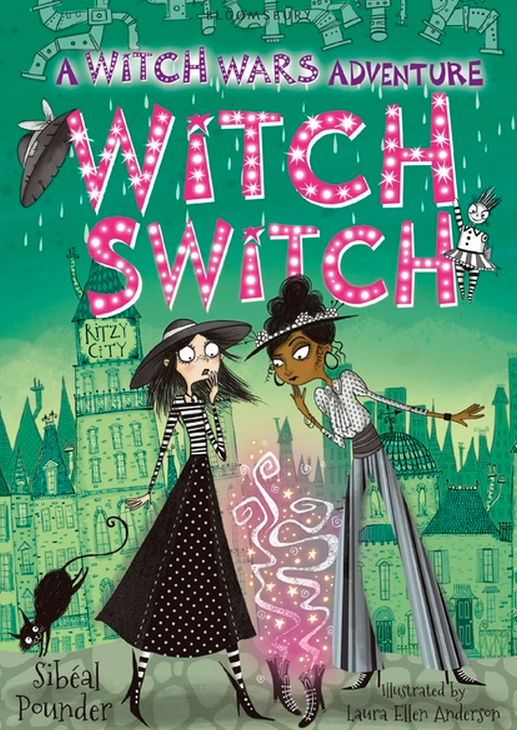 If your little one is into witches, wizards and the world of magic, than they are sure to be enthralled by Sibéal Pounder's latest release, Witch Switch.
The Witch Wars are over and Tiga Whicabim, who is well on her way to becoming a fully fledged witch, is settling into the witchy, glitzy world of Ritzy City. Peggy is the Top Witch and Tiga is enjoying life at the Brews' house with Fluffanora.
But when Fran the Fabulous Fairy visits Linden House and finds Peggy has gone, leaving a note saying 'away with the fairies', the girls realise that something is wrong. And then the witches all across town start to disappear.
Tiga and Fluffanora set out to investigate and discover an old, unsolved Sinkville mystery that might just be the key to it all.
Sibeal Pounder currently writes for The Financial Times where she researches for the How To Spend It section and writes the For Goodness' Sake column.
Published by Bloomsbury, it will be available from Thursday, 8th October.