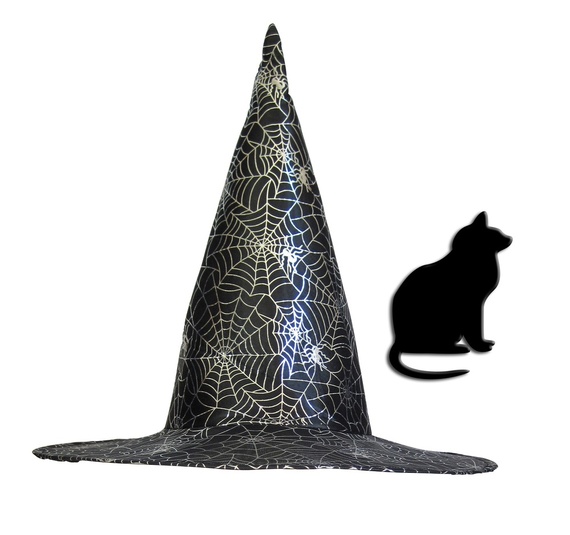 What you need
2 sheets of black card
Bowl
Scissors
Ruler
Silver pen
Glitter
Glue
Sticky tape
How to make your witches hat
Get the kids involved in decorating both blank cards, drawing spider web designs using the silver pen so that the card is fully covered. They can even add some spiders in a few spots (if you keep them small you will get away with a round spot with four legs on either side. If you don't want to add spiders, you can get them to spread glue on it and sprinkle glitter all over for a shimmering effect.
When the glue has dried, roll the first piece of card into a cone shape – you can adjust the size to the child's head, and glue/tape the cone into shape.
Try the cone on top of the child's head for size and cut off the ends to make an even bottom.
To create the brim of the hat, use the fat end of the cone to draw the outline of the inner circle on the second piece of card. Then use the bowl as a guide (larger than the bottom of the cone) and draw the larger circle outside this.
Cut this hallow circular shape out to create the brim.
Slide the cone into the brim, trim if necessary, and secure with sticky tape.
Eh voila!
If you like this, you'll love
these