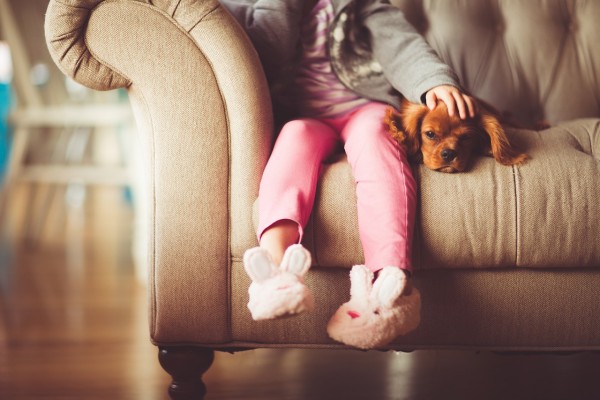 We absolutely adore our four-legged friends, and every tale and legend about them being fiercely loyal is true.
This has been proven in the most wonderful way this week, following reports that a pet dog saved his 10-year-old owner from being kidnapped.
According to a post on the Prince William County Police Department's official Facebook page, the incident occurred last Friday, in a suburb of Virginia.
The little girl was said to be out walking her dog when a 'Hispanic male' approached and 'grabbed' her.
The little girl's dog leapt into action to defend her, biting the would-be kidnapper. Thankfully, this caused the man to lose his grip on the girl, and he ran away from the scene.
The little girl was unharmed after the incident, and local authorities are now investigating.
The police shared details of the frightening incident online, confirming that they are looking for a 5'3'' male with short brown hair and a goatee in connection with the attempted abduction.
The comment section of the Facebook post has since been flooded with messages of amazement and admiration for the brave pooch.
"Woman's best friend! The dog saved the day, thankfully," wrote one impressed follower.
Others, meanwhile, were focused on the reward the as-yet-unnamed dog should receive, as a mark of his heroics.
"Oh, I just love dogs. He saved her! I hope he got a steak for dinner that night," wrote another.
Of course, this isn't the first time that a furry friend has come to the rescue of a child in danger.
Indeed, who could forget that incredible footage of a pet cat chasing away an aggressive dog who had begun to aggressively attack a little boy on a bicycle?
We know that these gorgeous creatures won't understand us when we say 'well done', but seriously – where would we be without them?!
While we bet that this doggy is already very well loved at home, their bond must now be even more special.