Tánaiste Simon Coveney is asking women to 'continue to believe' in the country's cervical check system.
That system has been called into question by some after it was revealed that up to 200 women who later developed cervical cancer had the same missed smear test as Vicky Phelan.
Ms Phelan was wrongly told she was cancer-free following a cervical screening in 2011. The mum-of-two wasn't diagnosed for another three years.
Health Minister Simon Harris said that since 2008, 15 women a year should have had their cases escalated following a smear test, but they were not. Apparently, the cervical test results were outsourced to US labs, which made discussing their findings difficult.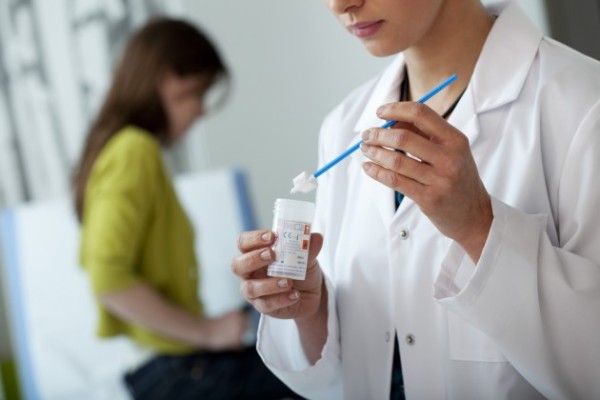 In the wake of this, the Minister for Health announced a new policy that would include mandatory disclosure of such errors to patients.
He also ordered CervicalCheck to write to the doctors of the women whose cancer indicators were missed. Not all women who were given incorrect test results have been told so yet, according to BreakingNews.ie.
Simon Harris and Simon Coveney both apologised to Ms Phelan. Regarding her case, the Tánaiste said, "This is a shameful series of events, particularly in terms of information flow.
"The tragedy and challenges Vicky Phelan and her family are facing now have been made all the more difficult because of the failings in terms of the passing on of information. And for that I want to apologise to her and to her family."
Simon Coveney then spoke to Radio Kerry about CervicalCheck, saying, "I do want to appeal to people to continue to believe in that system."
"There are 250,00 women every year who have smear tests as part of the Cervical Check System," he noted, "That system has been very, very successful in terms of reducing the rates of cervical cancer in Ireland which is down is down 7 percent every year since that checking system was introduced."
He continued, "Where there was a significant flaw here which is now being changed is that if a woman subsequently is diagnosed with cervical cancer, then there is an automatic check to see whether that person had had a smear test before that and why something wasn't shown up.
"It's in that audit system that unfortunately for Vicky Phelan a negative smear test was discovered but she wasn't told about that and she should have been."