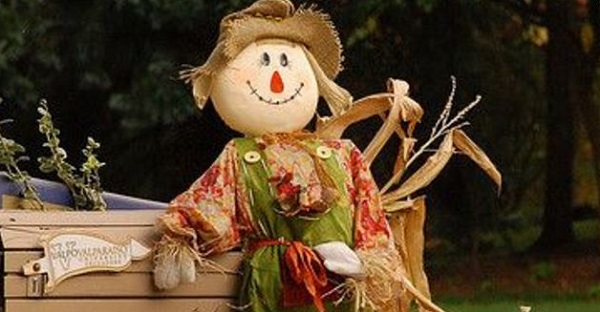 In case you haven't already guessed, our minds are fully set on recreating the stunning autumnal scenes from New England, US, and this craft is a simple but fun way to channel that seasonal beauty.
What you will need:
A terracotta flower pot
Cream, black and red paint
Paintbrush
Straw
Newspaper
An old hat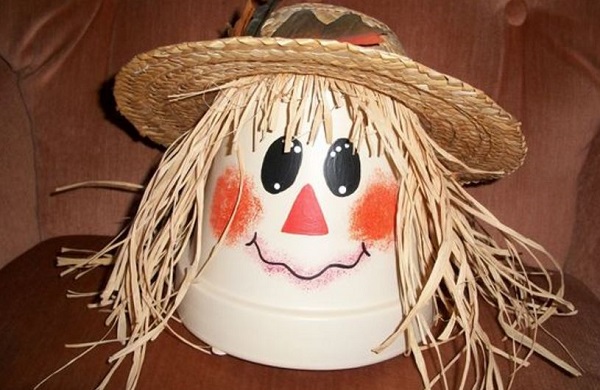 What to do:
Place your pot on some newspaper, and coat it in cream paint for the head. Leave to dry.
Once dry, tip upside-down and draw on some black button eyes, a triangular nose, a smile and some rosy cheeks (we want our scarecrow to be happy and welcoming!).
Next, pop your old hat on the upside-down pot head, stuffing some straw 'hair' in for effect.
Put in pride of place on your windowsill or outside in your flower bed.
Images via Pinterest.