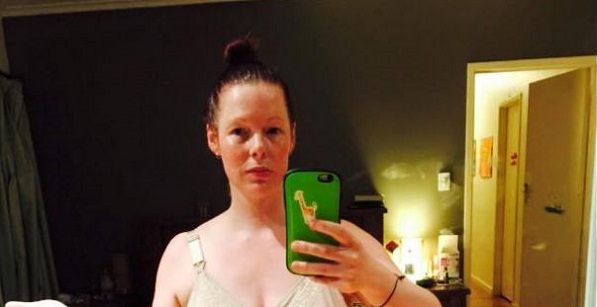 Too often the 'post-baby body' debate rears its ugly head, and women all over the world have become disillusioned by certain messages that society sends out to new mothers.
One woman who fearlessly took on the topic this week is Mel Rymill, an Australian mum whose attitude to body image has won her widespread support.
Mel took to Facebook to share an underwear selfie after her very first session back at the gym, with a personal trainer. In an accompanying post, Mel revealed that what motivated her to do so was the attitude of her trainer.
"The first thing she said to me was 'Obviously you want to get back to your pre-baby weight.' It wasn't a question, it was a statement. And it pissed. Me. Off," wrote Mel.
Explaining how she corrected her trainer, insisting that her goal was to 'regain her core strength and endurance', Mel took to the social media site to address the effects of the 'harmful labels' we give one another.
"What we should be worrying about is if people are ok, not what they look like. So here I am. I may not be magazine ready; my nana undies and bedtime nursing bra are certainly not going to be rocking a runway anytime soon…but I am strong. My body is healthy," she added.
Well done to Mel for tackling this issue head-on and inspiring other women to love their bodies.