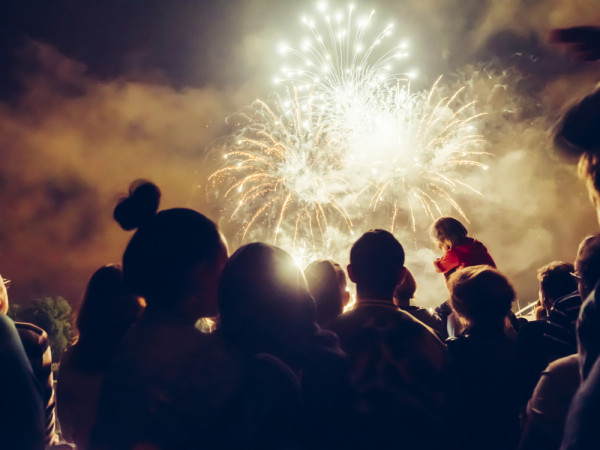 There is nothing we love more than a big family get-together to celebrate a special occasion.
From birthdays and anniversaries, to christenings and communions - it is fairly safe to say that Irish people love an excuse to have a party!
And this year, we're celebrating more than just family occasions. Curious?
We're talking about much loved characters from our youth (and adult life) who celebrate special anniversaries that we WANT to be part of.
2017 was the year of anniversaries and parties for some of our favourite personalities.
With that in mind, we made up a little list of some of the anniversaries that happened this year (so far, anyway).
Captain Birds Eye's 50th Anniversary
This year, Captain Birds Eye is celebrating his 50th Anniversary, can you believe it? Half a century ago, Captain Birds Eye first appeared on our TV screens, and brought smiles to our faces! We have such fond memories of sitting around the dinner table with our Birds Eye Fish Fingers. Such lovely times. Happy 50th Anniversary Captain, here's to another 50 years!
In some further exciting news to celebrate Captain Birds Eye's 50th Anniversary, you can now be in with a chance to WIN a soft toy of the Captain himself on promotional packs in store!
You can also enter our own competition to win 1 of 10 cuddly Captain soft toys here - the kids will LOVE it!
Star Wars turned 40
Forty years ago, Star Wars hit our screens for the very first time. Can you believe it? We will never forget how much we wanted to replicate Princess Leia's style - what an icon!
Dirty Dancing is 30, and we're officially old.
I don't know how many times we've seen people try to recreate the famous 'lift' scene from Dirty Dancing, but we reckon people will be doing it for the next 100 years. There was even a special edition remake of the film this year, to celebrate the 30th anniversary. In a shocking twist, it was not as good as the original. Remember folks, no one puts baby in a corner!
The Harry Potter series turns 20
We genuinely cannot believe it, but this year we celebrate the 20th anniversary of the release of Harry Potter and the Philosphers Stone. Wow, we feel seriously old! In 1997, JK Rowling released her first book about the wizarding world, and honestly we never looked back. Thank you JK, for giving us the magic we need.
IPhone turns 10
That's right folks, a decade ago people were queuing up to get their hands on the first ever smart phone - courtesy of the main man, Steve Jobs. Since then, everything stepped up a gear, and a generation of people who once considered Nokia's Snake the height of cellular excitement were exposed to a whole new world of apps, messaging services and online features.
Call me maybe... five years later
Do we all remember the catchiest song of 2012 (and maybe in history)? Well five years ago, Carley Rae Jepsen hit our radios with her number one song, and we've honestly been singing it ever since!
And now we've just put it into your head. Catchy, isn't it.