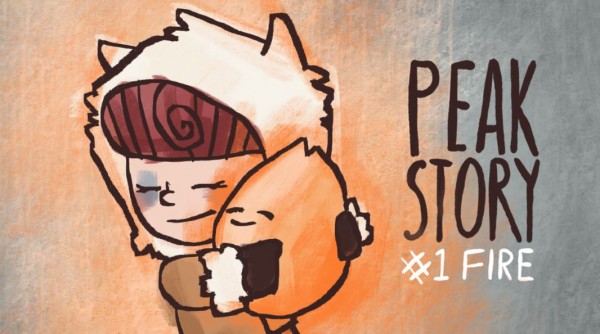 When Daniel Broughan became a father, he decided to create a set of important messages that would remind him how to be a better person and in turn pass that onto his kids.
His goal was to create something that was truly of value to others in a way that was honest and without monetary motivation, which is where Peak Story was born.
The idea of the book, which is looking for backers on Kickstarter, is to help kids understand the attitude required to achieve things; the attitude to embrace hard work and persistence.
Peak Story is there to show children that it doesn't matter what they want to achieve, it's this attitude that counts.
In the book, 'Fire' is the personification of this attitude to embrace hard work. Tinah is greeted by Fire in the beginning, but can it disappear just as easy? Can you still achieve something of value without it? How do you get it back? These questions help focus the book on the central theme.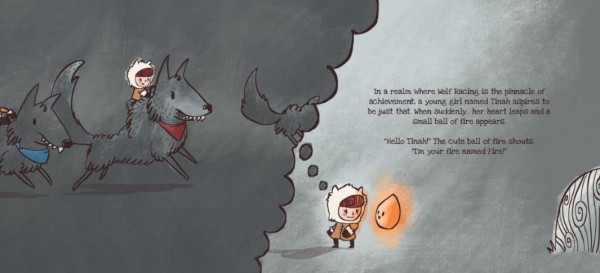 We were lucky enough to get the chance to catch up Daniel who was more than delighted to discuss his Kickstarter campaign with MummyPages:
1. What was the inspiration behind the book?
My children. I tried writing generic picture books some years before they were born, but scrapped them because ever since I became a dad, the messages I want to put into a picture book are now much clearer and have a more important meaning.
2. What has the feedback been like?
Overwhelmingly wonderful and we're delighted to see over 70% of our fans and backers being Irish mums. As a parent, the number one thing I want to teach my children is perseverance and hard work. The ability to embrace it, even though it may not be cool or fun all the time. I believe it's the cornerstone to all things good in life. As a kid (and as adults), this attitude can get overlooked, yet when you think of a first day of school, taking medicine that doesn't taste good, selflessly helping younger siblings or friends, the important part is doing the right thing even though it may not be what you want to do. That attitude is exactly what this book is about and it's simply not found in movies or books these days, so it's a message that's really resonating with people all over on a very personal level. The feedback has really made me feel proud of this book.
3. Plans for a second book?
There are actually plans already laid out for a second and third. Peak Story has been created in a way that each book would be a stand alone story, but they are all apart of a larger story arch trilogy. I can't give away too much just yet, but our backers will be the first to hear anything.
If you would like to back this book on Kickstarter or are looking for more information, click here. The project finishes on Kickstarter on Thursday, 9th June, so you'll have to be quick!
SHARE to spread the word.