As Father's Day is fast approaching, NIVEA MEN, Ireland's No.1 Male Facecare brand, is making it easy for you to treat yourself or the special man in your life. The NIVEA MEN Sensitive range will not only help skin feel invigorated and fresh but will also help embrace facial hair while avoiding skin irritation.
With facial hair often comes dryness and itchiness, not to mention the redness, burning and tightness caused from shaving. To combat this problem, the NIVEA MEN Sensitive range combines a unique formula to soothe and protect sensitive skin. With 0% ethyl alcohol, this product range relieves the 5 signs of shaving irritation. The NIVEA Men Sensitive range includes its much-loved cleansing, shaving, post-shaving, and body care products.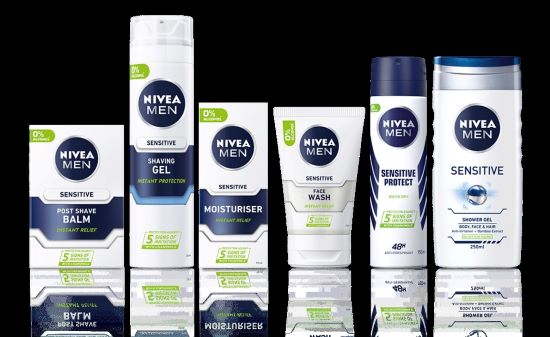 With 65% of men claiming to have sensitive skin, the NIVEA MEN Sensitive Moisturiser, 75ml, €10.50 is the perfect addition to any bathroom cabinet. The alcohol-free soothing formula with Chamomile and Vitamin E provides all day relief from the five signs of skin irritation. The light cream, made with Witch Hazel, is fast absorbing, non-greasy, non-sticky and intensively moisturises skin for 24 hours.
The NIVEA MEN Sensitive Face Wash, 100ml, €7.00, is a soap free face wash that cleanses and refreshes the skin. Thanks to Vitamin E and menthol it cleanses the skin deeply while removing dirt and excess oils. This sensitive face wash will help to unclog pores, prevent breakouts and keep skin smooth, ensuring sensitive skin is properly taken care of. Men with facial hair will also notice a softened beard, resulting in a better shave and more comfortable experience.
For men who favour the clean-shaven look, NIVEA MEN Sensitive Shave Gel, 200ml, €5.40, provides a flawless razor glide, allowing even the toughest stubble to be shaved with just one stroke. The extra gentle formula with Ultra Glide Technology is fragrance-neutral and enriched with chamomile and hamamelis allowing a close-shave without worrying about skin damage or irritation.
When it comes to multi-tasking products, NIVEA Men Sensitive Shower Gel, 250ml, €3.55 is the perfect choice for men with busy lifestyles. This 3 in 1 product is suitable for body, face and hair, providing skin with long-lasting freshness and no dreaded dry skin feeling. The caring formula with bamboo extract has an invigorating masculine scent and leaves skin and hair feeling revitalised and nourished.
NIVEA MEN Sensitive Protect Anti-Perspirant Deodorant,150ml, €4.15 - the final step in any grooming routine. This product has been dermatologically tested and developed especially for sensitive skin to reliably protect from sweat and body odour for 48 hours. Its gentle formula is quick drying and contains soothing chamomile extract and avocado oil to help prevent skin irritation.
Full NIVEA MEN Sensitive Range includes:
Cleansing: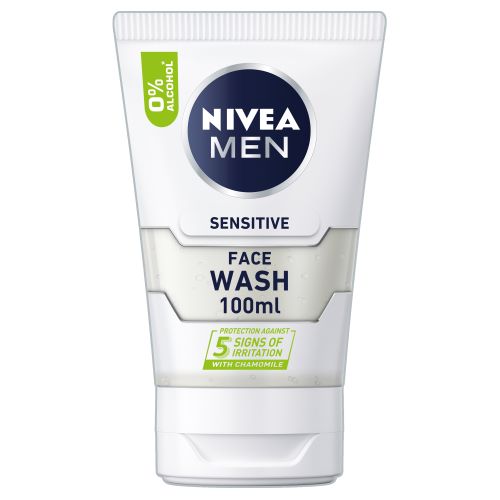 NIVEA MEN Sensitive Face Wash, 100ml
Shave: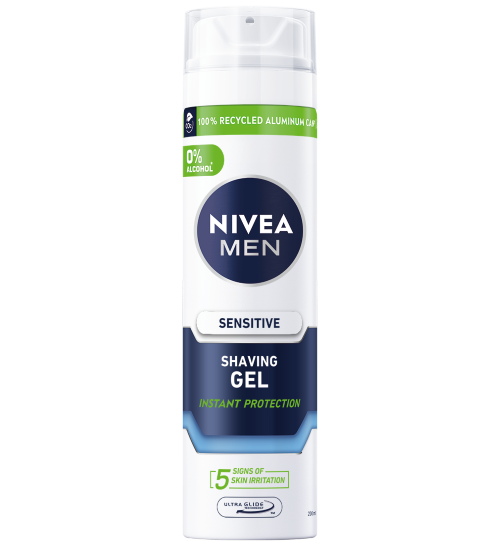 NIVEA MEN Sensitive Shave Gel, 200ml
NIVEA MEN Sensitive Shave Foam, 200ml
Facecare: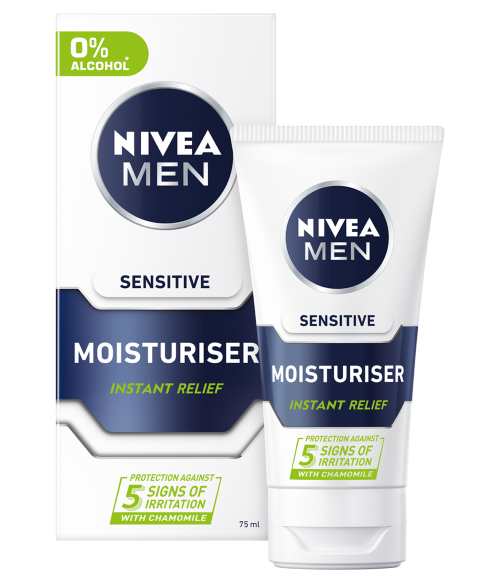 NIVEA MEN Sensitive Skin & Stubble Lotion, 125ml
NIVEA MEN Sensitive Moisturiser, 75ml
NIVEA MEN Sensitive Intensive Moisturising Cream, 50ml
NIVEA Men Post Shaving Balm, 100ml
Body Care: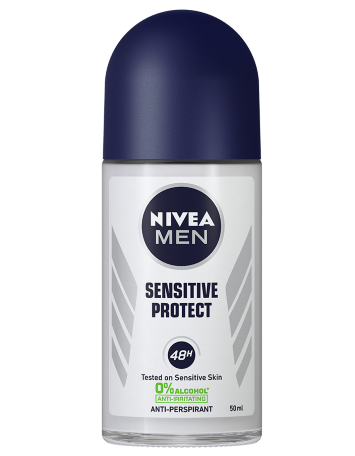 NIVEA Men Sensitive Shower Gel, 250ml
NIVEA MEN Sensitive Protect Anti-Perspirant Deodorant, 150ml
All NIVEA MEN Sensitive products can be used together to prevent skin irritation and ensure a comfortable, groomed and fresh feeling for longer. NIVEA MEN Sensitive available in pharmacies and grocery stores nationwide.
For more information, please visit www.niveamen.ie