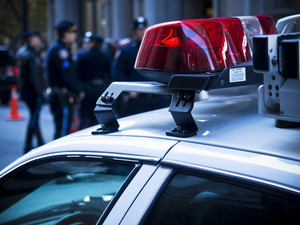 An NYPD police officer is under fire today after a video has emerged that allegedly shows him pushing a heavily pregnant mum to the ground.
After the video was shared on social media, the incident is being investigated by the NYPD's Internal Affairs Bureau.
The altercation came about when the woman's teenage son was being arrested for knife possession and she tried to intervene.
The woman said she was worried for her unborn child after the incident: "I was afraid something happened to my baby. I am still afraid something is wrong."
It is also claimed that the mum's belly was bruised and that she suffered vaginal bleeding after the altercation.
People of the community in Sunset Park, Brooklyn, were outraged by the violence of the video against the woman.