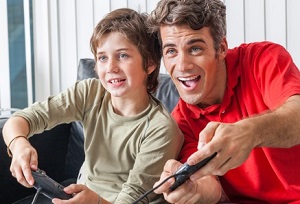 With Father's Day fast approaching, there is guaranteed to be a plentiful supply of socks, ties and chocolates being purchased this week. However, when we really think about it, we need not spend a penny in order to give Dad his perfect day, right? Here are some interesting alternatives that, deep down, every Dad is secretly hoping for.
1. A lie-in
Lie-ins at the weekend tend to go completely out the window as soon as little ones come along. If they're not up at 7am looking for juice, then our little angels are in at 9am on the button asking for permission to watch cartoons. Maybe all Dad really wants is a few extra hours' kip on this special day of the year?
2. Control over the remote
While they may start off the day with high hopes of watching the big game, all that changes as soon as Dora the Explorer comes on. Like the wonderful dad he is, he'll surrender the TV to his precious little one, content to make the sacrifice for his or her happiness. Be prepared: if you hand over the remote to Dad, you probably won't see him for the rest of the day.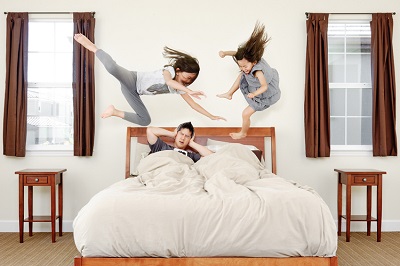 3. No nagging
Despite the fact that we have his best interests at heart, there are times where we have to hold our hands up and admit to nagging poor Dad, whether it's to fix that leaking tap or to move the cars around for the morning. We're sure that a 'no nagging policy' would go down a treat.
4. Doughnuts for breakfast
Part of our so-called nagging comes from our desire to keep Dad healthy – can you imagine what would happen if we weren't there to prevent those grease-laden fry-ups? We're sure it's every dad's – and child's – dream for one day off the healthy diet, where they can eat nothing but sugared-doughnuts for breakfast and bacon-butties for lunch.
5. Peace
"Will I ever get a minute of peace in this house?" – sound familiar? If he's not being crawled over on the sofa by the kids, he's running to the shops to pick up those essential ingredients you forgot for that big dinner party. We're sure a day's worth of undisturbed peace would make poor Dad happier than a year's supply of socks!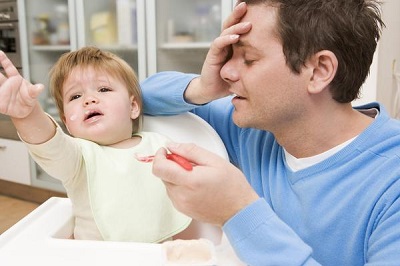 6. Unlimited foot rubs
What dad doesn't love a bit of R&R? And what could beat vegging on the couch, ice cold beer in hand, while your little ones work those tired feet? Now this is one thing Dad would happily sacrifice the TV remote for.
7. Boys' toys
It doesn't matter what age he is, every Dad secretly loves to play with toys! Whether it's testing out the latest remote control car, or joining the little ones for a quick session on the games console, it's a guilty pleasure harboured by dads everywhere. Can you imagine his delight at the prospect of spending an entire day on the X-box
8. A 'guy's day'
Just as mums love having a girly night out, the dads need some 'guy time' with the lads, too. What better gift than an entire day to meet up with his friends and swap tales about their little ones and fabulous other half? Yes, we're sure that's what they really talk about at these sessions!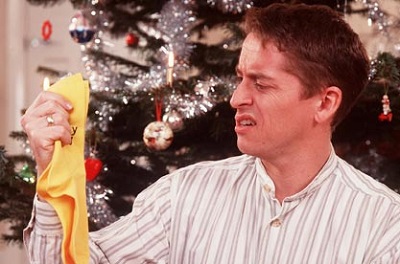 9. Sport, sport and more sport
Whether it's football or fishing, there are few dads who could resist a day dedicated to their favourite sport. We're thinking 24/7, sat in front of the TV screen undisturbed, with absolutely no complaints from the rest of the family – that will be the day, mind you.
10. No sock-presents
This is probably the easiest one to pull off, and yet the one that dads everywhere would likely appreciate the most. From Christmas to birthdays, socks are our go-to when we just can't think of anything else – so let's think outside the box this year, for Dad's sake!