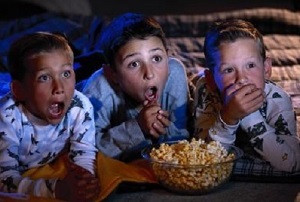 You've waited all week (maybe even all month?) for date night out with your hubby, and now that it is finally here, you just know that the kids are going to get up to mischief when you're out. Here are the 10 things that the kids are bound to do on your night out.
1. Try to make you stay in
As soon as you pick up your coat and handbag, prepare for the moaning and groaning of your little ones as they try to convince you that staying in and reading to them is way more fun than going out for wine. Pick up those heels and keep walking!
2. Guilt the babysitter into letting them stay up late
If she's anything like you back in your babysitting days, she'll give them an extra half hour, even just to tire them out.
3. Play a prank on said babysitter
Despite her best efforts to befriend them, their giddiness levels are through the roof after being allowed stay up that extra half an hour. Whether it's the old salt instead of sugar in the tea prank or something a bit more sinister, they'll chance their arm with some trickery.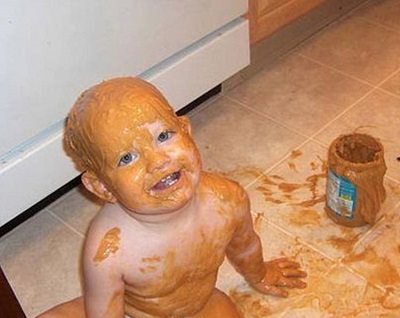 4. Performing arts
Let's hope the babysitter doesn't have any plans on how to spend her time, because she has the pleasure of being the single audience member for their Frozen re-enactments and Let It Go renditions.
5. Get sick
It's bound to happen. They could have been motoring around the house all night without a care, but prepare for that minor heart attack you get when you walk in the door to the babysitter's worried face.
6. Throw a tantrum
It doesn't matter if the rules state that they need to go to bed, they'll insist that they're not tired. And when that doesn't work, the kicking and screaming will ensue.
7. Want their mum
Despite how many times the babysitter tells them that mum is out having a night off, they will insist on a call. If the babysitter manages to avert their attention away from the phone, you won't be able to escape the guilt when you return home and hear they were calling for you.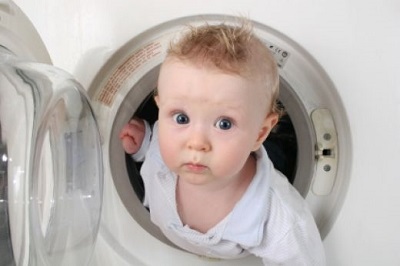 8. Break something
You can only feel for your poor babysitter as she explains how your little rascals got out of control for a split second. It's okay, it was only your favourite vase.
9. Anything to get out of sleeping
Whether it's concocting mad stories of monsters under the bed or just running around the house like a mad thing, you (or, thankfully, your babysitter) will be surprised at the lengths they will go to.
10. Welcome you home with the biggest hugs
While they have been freaking out over mum and dad being out of the house, you have secretly been dying to get home to them. No matter what time they eventually put their heads down, they will wake up when you get in, and they will greet you with the biggest hugs and kisses you have ever received.