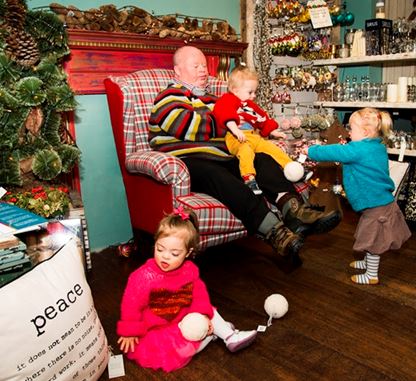 This year, treat a family member or friend to a gift that they are sure to love and one that will help benefit others in their community.
The gorgeous "I'm Able 2" 2014 Calendar will be sold exclusively in Avoca stores across the country in aid of The Down Syndrome Centre.
Each of the 12 images tells the story of children with Down Syndrome and their ability to achieve amazing and incredible things. Avoca employee Niall Mackenroe is joined by Lara Gibson, April Coveney, Joshua Cusen and other little stars in the 2014 calendar.
The charity doesn't receive any government funding and relies on goodwill, gifts and donations from the public and corporate bodies. The goal of the centre is to provide vital services, support, understanding and portray the positive life outcomes that are available for children born with Down Syndrome.
The calendar costs just €7.99 and all proceeds from the sale will go directly to the charity making it a really great way to give back this Christmas.