With most kids getting nearly three weeks off in March, this year, the Easter holidays are going to feel very long for a lot of parents. However, rather than having them under your feet, why not sign them up to a camp that will keep them happy and entertained for a good portion of the day?
If you are still deciding childcare arrangements, why not have a look at what's on offer across Ireland:
1. Easter Bushcraft and Survival Camp, Co. Galway
Set in the beautiful grounds of Cregg Castle, this five day camp will introduce kids to a wide variety of survival activities like carving, archery and wilderness cookery.
2. Golf Easter Camp, Co. Roscommon
Whether your little one is golf-fanatic ro just fancy giving it a go, this camp will introduce them to the fun side of the game.
3. Easter Hockey Camp, Blackrock, Co. Dublin
Hockey fans will love this camp in Newpark Comprehensive School where, along with having plenty of fun, kids will learn new skills.
4. Imaginosity, Sandyford, Co. Dublin
This Easter its Mad Hatter Camp where kids will be introduce to the wonder world of Alice in Wonderland!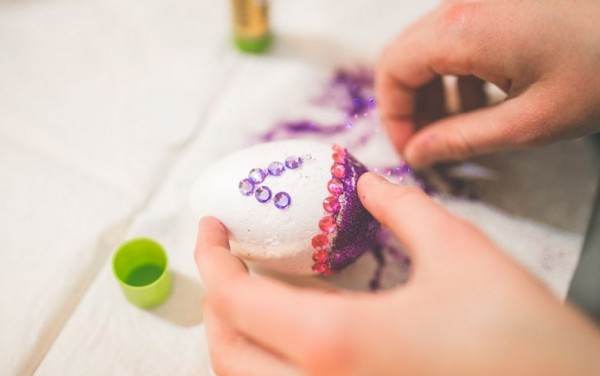 5. Make a Movie Camp – Gaiety School, Co. Dublin
Join the experts as they will help you write, act, light and do the sound in your very own movie.
6. Anyone for Science, Co. Meath
Here kids will all about the power of flight from hot air balloons right up to modern jets.
7. Kids in the Kitchen, Co. Cork
Kids will be taught how to cook and prepare a number of tasty recipes with a few arts and crafts thrown in for good measure.
8. Environmental Easter camp, Co. Kerry
The children who take part get to experience nature close up and learn about some of the plants animals of Killarney National Park.
9. UCD Sport Multi-Sport Easter Camp, Co. Dublin
With a range of over 25 different sports and activities on offer including Indoor rock climbing, trampoline, swimming (optional), archery, lacrosse, dance, softball, dodge ball, GAA and many more, kids aged from 4 - 12 will have a brilliant time.
SHARE with someone who is worried about childcare during the holidays.