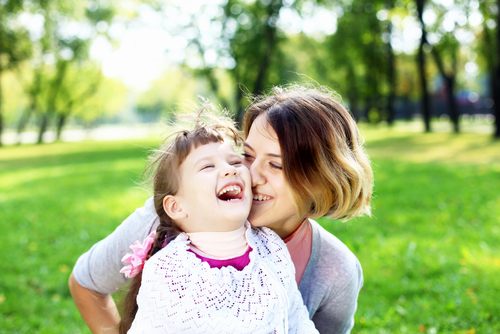 Without putting our fabulous dads down, we have to admit that there are a few things that only mums seem to be able to do.
1. Change a nappy on your lap, without making a mess and keep another child happy at the same time.
2. Make pancakes in a funny shape just to put a smile on their child's face.
3. Be involved with the school, sports, dance, music and keep a full time job.
4. Know what is going on at all times.
5. Remember important appointment dates or where the next birthday party is.
6. Start sentences with "don't tell your dad..."
7. Call their kids squiggy, baby, sweetheart, boo-boo – anything other than their child's actual name.
8. Be a taxi driver, no matter what time of the night it may be.
9. Be stuck in a car for hours, dropping their kids to all their afterschool activities without complaing - too much.
10. Remember every single first that their child has gone through.
11. Sleep on the floor, one hand holding their son or daughter's hand, just to make them feel better.
12. Find money in the most unusual places.
13. Know the names of all their child's friends and their mums.
14. Go to everything, even if it means staying up late doing work.
15. Understand a child who has yet to master the art of speaking.
16. Find a pencil when it seems like there is none anywhere. It's a skill.
17. Understand that their grumpy child is just tired.
18. Know when their little one is sick. It's like a sixth sense or something.
19. Wrap their youngster in cotton wool.
20. Worry about every single thing, even when their child is no longer a child.
21. Know when to panic and when to keep their cool.
22. Know the songs to all the favourite shows.
23. Know that their child now loves spaghetti even though they didn't last week.
24. Know when to throw out food and when to keep it.
25. Do the washing, without it coming out a different colour to what it went in as.