Google "pregnant woman" and you'll see pretty, ethereal images of women in pastel underwear cradling smooth, tanned bumps. Or women in floaty dresses in fields of wildflowers, laughing at the joy of it all. Or women doing yoga with a sunset backdrop.
I can categorically say, I never once did yoga during sunset while I was pregnant, and there was no time at all for wandering in fields of wildflowers – I was too busy getting through my day at work, chewing my prenatal vitamins and dreaming of an evening on the couch with my feet up.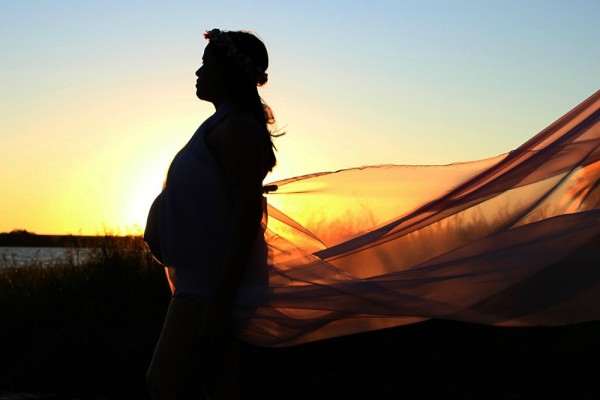 I guess if the stock photos showed a woman lying on a couch wearing tracksuit bottoms and an oversized t-shirt, it would be more difficult to attract readers.
Because of course, the reality isn't always as ethereal and floaty as we're led to believe. The reality – the stuff no-one tells you – is a shade less pastel.
That is another phase that we really don't speak about - the time BEFORE you even get pregnant - when you have decided to have a baby, but you need time to mentally (and physically) prepare for this major life change.
Here are the things we wish we had known happen when you are trying to conceive:
1. Stress
Am I ready? Will I conceive straight away? Should we buy a bigger house? These are all the worries and concerns that come with making this huge life decision. Of course, it is not all unfounded. Knowing that having a baby is a big commitment is a good thing and yes, we need to prepare as much as possible, but try not to sweat the small stuff - soon you will have a growing tummy and once you feel those velvety kicks and all those worries will melt away.
2. Fatigue
Why didn't anyone tell us that making a baby is hard work? It's the constant monitoring, the timings, the 'quick, we have an hour' part that get increasingly challenging as time passes. I love hearing about how quick my friends may have conceived - it is brilliant but anyone who has ever worked hard at conceiving a baby will relate to how exhausting it is to be so familiar with your body's functionality - the ovulation timetable, the temperature tracking and physically, it can be hard work being on top of it, quite literally, all the time. Take a breath, get as much rest as you can and don't forget to make sure you are taking your iron supplements if you feel fatigued.
3. Diet
Because it is such a physical process, having your body ready to grow a child is really important. You need to take care of your body, which is about to be home to your little one for some of the most precious and earliest moments of their lives. Eat nutritious foods, rest up, drink plenty of water and take your pre-pregnancy supplements so that you can provide your child with optimum goodness from day one.
4. Relationship
Who knew that stepping up your intimate relationship with your partner a gear or two could actually come with problems? Often, the pressure to conceive can result in a certain snappiness or resentment that it isn't happening as fast as you want, or that one of you wants it more than the other. Again, this isn't often spoken about as it doesn't fit well with those 'pastel shades' of pregnancy that you see in the movies. Sometimes, in real life, you simply may not be in the mood or you may be annoyed that your partner is away for the weekend when the time is particularly right. You may find yourself crying because you feel like it SHOULD be working but it is not. Just know that this is normal, this will pass and it will all be worth it someday soon.
5. Mental
Let's make a baby!
Should we?
Maybe this is the month!
You still fancy me, right?
Why didn't it work - I was so sure.
Got my period again.
I feel pregnant! I bet I'm pregnant.
Why is this taking so long? Is there something wrong.
Are we SURE we want a baby?
Your mind will trick you with all the hopes and disappointments, the questions and the anxiety, but most of us go through this, and although it isn't spoken about as frequently as it should, it is perfectly normal and you are not alone.
6. Isolation
You start taking your folic acid, you sensibly begin supplements in order to make sure your body is tip-top condition to house a human and you begin exploring the idea of what it might be like to push a pram or have a mini-me to play with. It can be overwhelming, and you are dealing with things you have never had to think about before. This is a time where you may feel isolated from other friends and you may even feel isolated from your partner as they don't always understand exactly how you are feeling.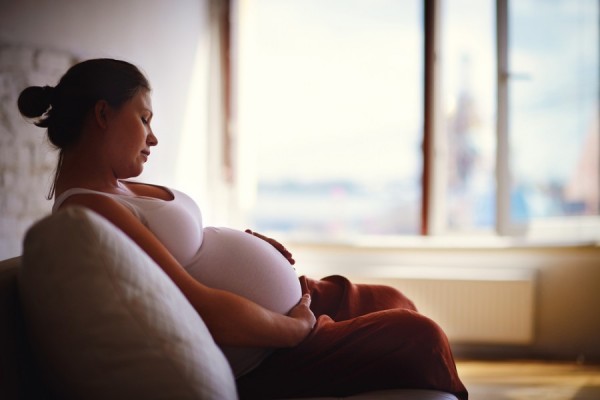 And there's the ticking of time. The interminably slow ticking of time. Then finally, you are actually pregnant! It has happened. You are with child!
All your fears fade (momentarily), and now the concept of an actual real life baby, instead of an imagined one, becomes your new reality.
This is followed by the longest nine months of your life, swollen feet, heartburn and crazy dreams (like, completely crazy).
But despite all the uncomfortable realities of conception and pregnancy, there's one universal truth: when you see your tiny bundle, when you feel that skin on skin, when you nuzzle the top of that unspeakably soft head, there's no question anymore, that journey was all worth it and preparing for it as much as you could, was exactly the right thing to do.