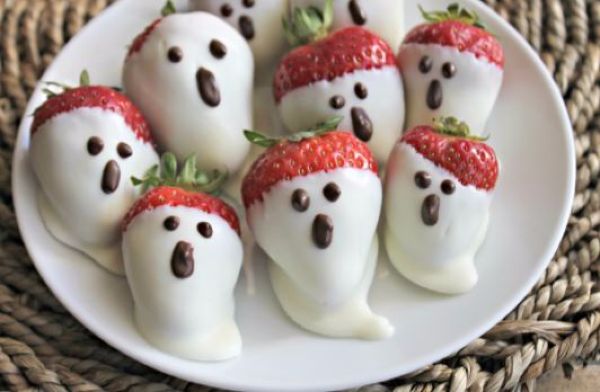 We are big believers in getting your five-a-day, and Halloween should be no exception.
However, your little ones may flat-out refuse to consume anything nutritious, but we are here to help.
Why not try jazzing up your fruit servings, making them too spooky to refuse!
Check these brilliant ideas out.. you can thank us later.
1. Ghoulish strawberries
What kid could resist feasting on these scary treats? Dip your strawberries in a thin layer of white chocolate and add some facial expressions.
2. Fruit kebabs
Use kiwi and melon to create these spooky sticks of fruit. Add the scary faces using dark chocolate, and a piping bag. Simple and delicious.
3. Pumpkin fruit cups
We love this idea. Empty out oranges, and fill with delicious berries. Then draw pumpkin faces on the orange, or even cut them out if you're feeling adventurous.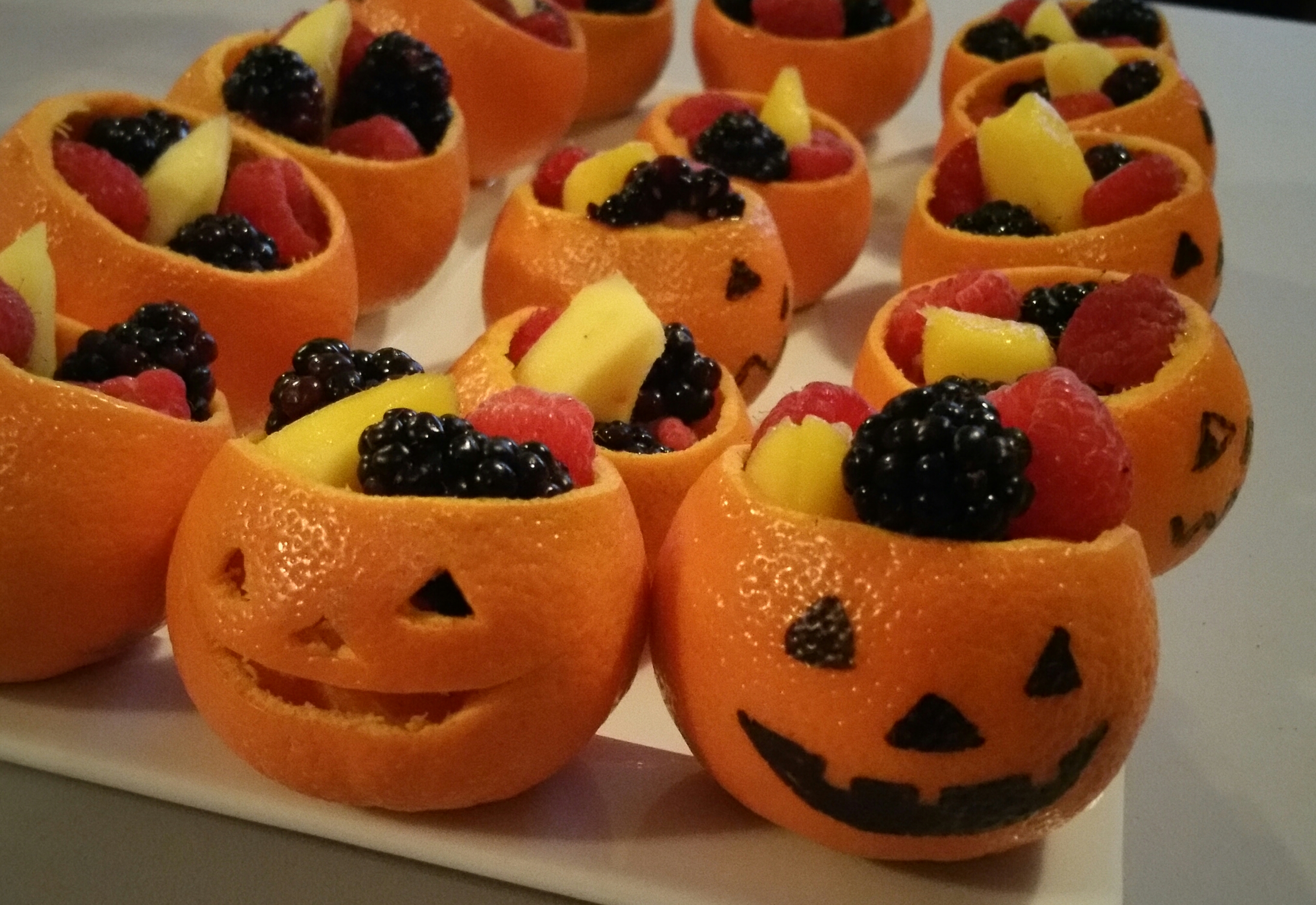 4. Banana mummies
How spooky are these? Dip half a banana in a thin layer of dark chocolate, and then add white chocolate to resemble bandages. BOO!
5. Mandarin pumpkins
This one could not be easier. Peel a bunch of mandarins, and add a little piece of cut celery to the top... and you're done.
6. Pear ghosts
This one is perfect for kids and adults. However, it is slightly more complicated... get the recipe here.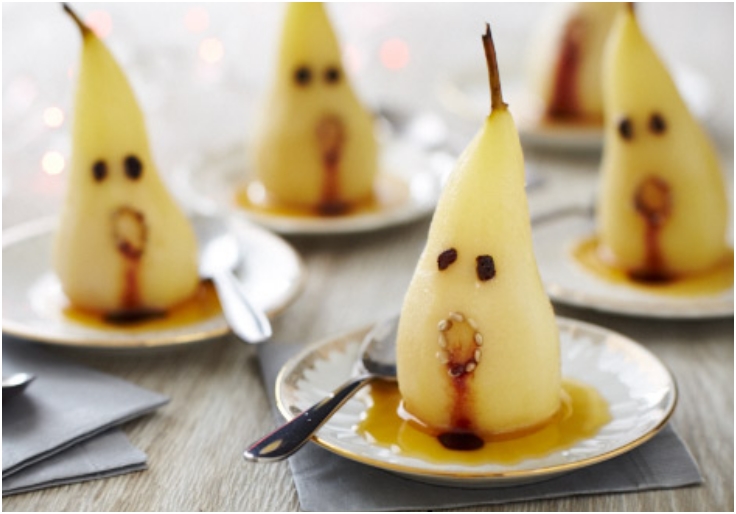 7. Apple monster mouths
Use slices apples, peanut butter and mini marshmallows to create these treats. Spooky or what?
8. Fruit spider
You'll need blueberries (or grapes), a plum and pretzel sticks to create this creepy crawly. Fun, festive ad good for you!