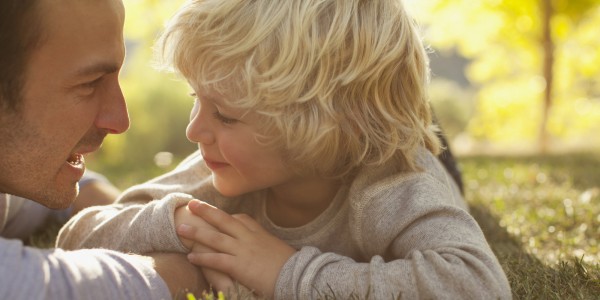 We don't know who enjoys Father's Day more: the daddies, or the enthusiastic kids who have a whale of a time spoiling their number one guy.
All the hardworking, loving dads out there deserve a little special treatment on their day, and we're firmly of the belief it doesn't have to be in the form of a gift. In fact, often the best 'presents' are time, care and thoughtfulness.
So here are eight totally sweet and thoughtful ways the kids can help their pop celebrate on June 19th:
1. Brekkie in bed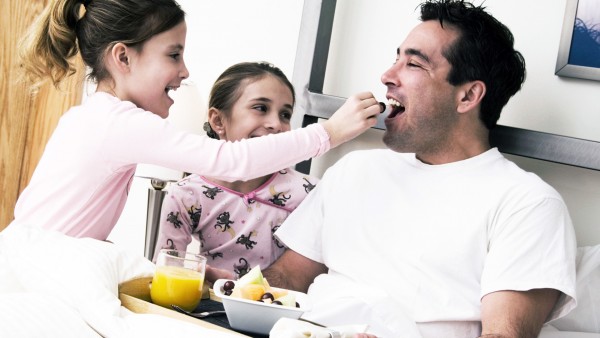 What nicer way to treat dad on Father's Day than with an indulgent lie-in and a yummy brekkie in bed? Keep it simple with some toast and marmalade, a bowl of fruit and big glass of fresh and zingy Tropicana orange juice to wash it all down. Sure doesn't dad need Vitamin C and the one of his five-a-day to keep up with the kids? Oh, and while we're on the subject of keeping up with the kids, the newspaper and some peace for half an hour will no doubt go down well too!
2. Put on a show
To be, or not to be! If there's anything kids love as much as their dad it's taking centre stage and performing. Why not combine the two and help them prepare a special play in time for Father's Day? Take inspiration from their favourite film, or a book they've recently read and practice a few times in the lead-up, bearing in mind improvisation is easier than remembering lines, especially for little ones! Dad will crack up watching his own little thespians strut their stuff.
3. Hit the beach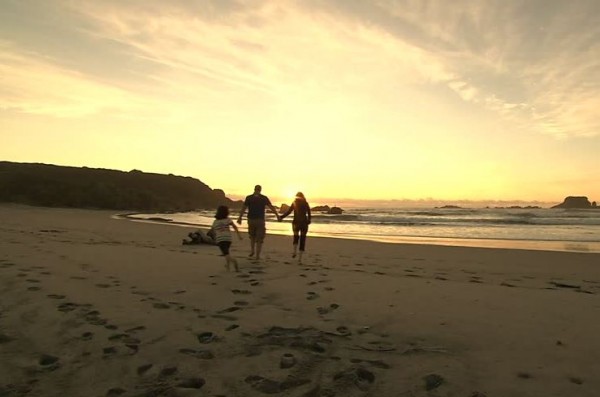 A family beach walk is the perfect way to spend Father's Day. And the kids can run ahead a little bit and prepare a special 'surprise' for dad: writing a lovely message for him in the sand with shells and other beachy paraphernalia. You'll have to be complicit in this mums, and 'stall' dad while they get the deed done.
4. Praise him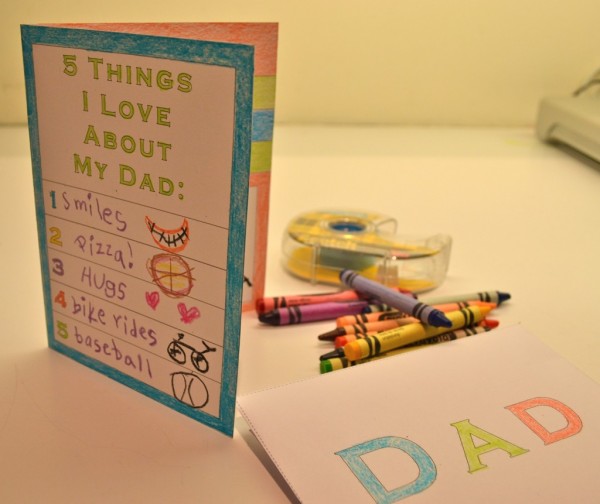 Fatboy Slim was onto something; we all need praise and appreciation from time to time. So instead of buying a card in the shops, help the kids make one – and in it they can write ten things they love about their dad. He'll love to read their reasons, and will have a wonderful keepsake to cherish.
5. Make pizza!
Well they do say the way to a man's heart is through his stomach! So what says love more than hand-making a special pizza for dad loaded with his favourite toppings? The kitchen is strictly off limits for dad while you get to work – his only job is to put his feet up and chill out. This is a great idea for small kids too, as it's super easy for them to sprinkle on cheese and grab the toppings.
6. Plan a scavenger hunt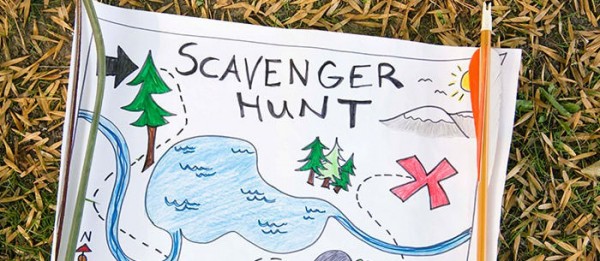 This is soo much fun for everyone, not just dad. Planning a scavenger hunt is actually really easy; all you need is a small gift or treat and scraps of paper – and some imagination of course! Simply hide the gift in the house or garage and lead dad to it with a series of clues.
7. Watch his favourite movie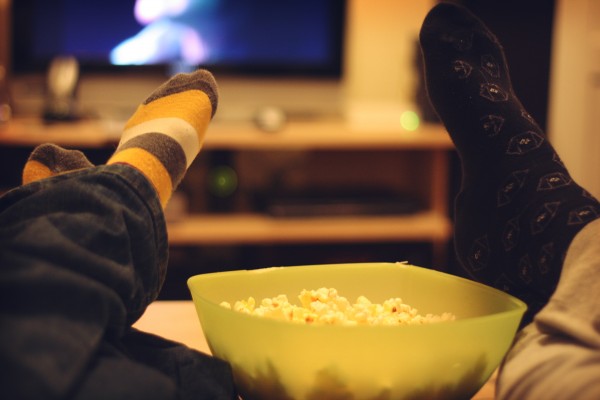 Well, his favourite kid's movie – we're not sure how well the likes of Blade Runner would go down with a toddler! Prepare the cosiest space imaginable for dad, with his slippers and dressing gown laid out and ready to go. And of course the treats are a major consideration: we suggest mixing chocolate buttons with popcorn – yum.
8. Take him on a picnic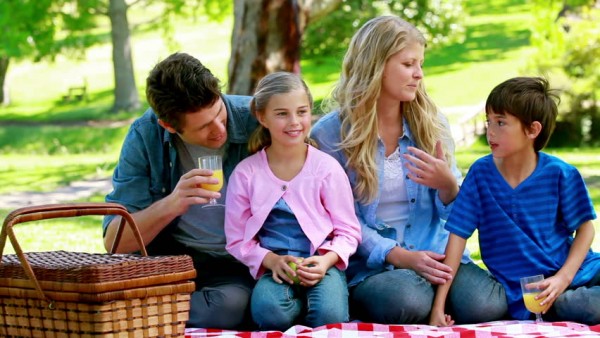 If it's a fine day (okay it is in June, but in Ireland you just never know !) take dad to the beach or the park for a special celebratory picnic. Pack cushions, blankets and all his favourite snacks and treats and let him lie back with a book and relax. And if it's raining, have the picnic anyway! Set it up in the sitting room and pretend you're al fresco.
Will you be trying any of our ideas? Or do you have some of your own to share with us? We'd love to hear from you!
SHARE if you love our sweet ideas!