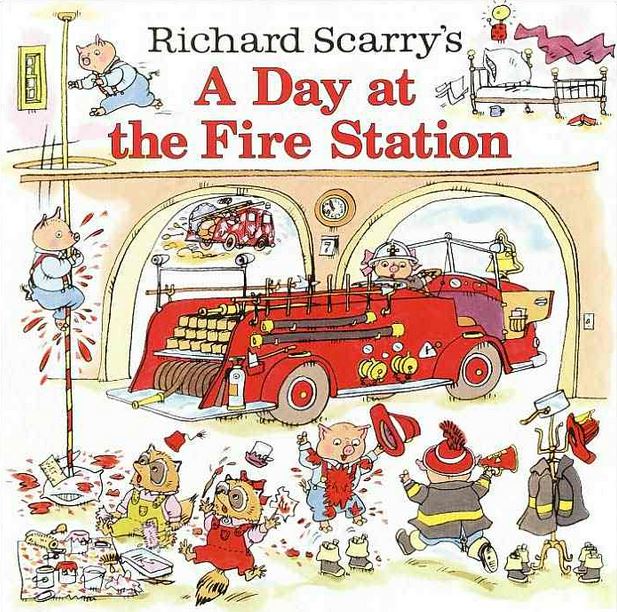 When decorators Drippy and Sticky show up to paint the Busytown Fire Station, they have no idea just how tough it will be.
Fire fighters have a very busy job, with lots of rushing around, and they can't put this on hold while their station is being painted. The painters need to be very tidy, so they don't make a mess or get paint on the fire engine - and they absolutely can't get in the fire fighters' way!
So many things seem to be going wrong in Busytown today – will Drippy and Sticky ever finish their pink ceilings and candy-striped fireman's poles?
Your children will love the chaos of this book and you'll see them rooting for Drippy and Sticky to finish their painting before Chief Smokey and the other fire fighters ruin it…again.
Richard Scarry is an American author and illustrator who has sold over 100 million copies of his Busytown series, which means there are plenty more books to choose from when your child falls in love with the fun characters in A Day at the Fire Station.