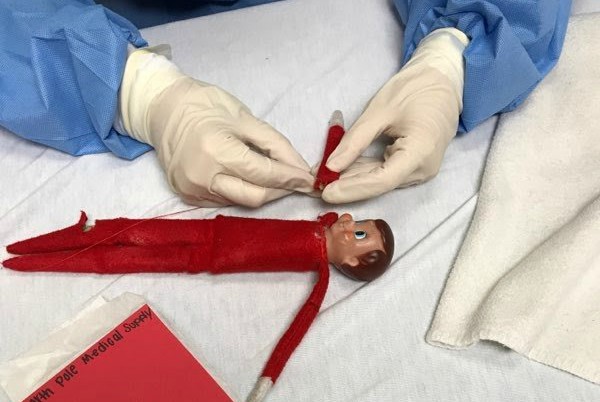 The staff at the Arnold Palmer Hospital have left us in fits of giggles after they shared the hilarious video of them operating on an Elf on the Shelf.
The elf was attacked by one family's German Shepherd, the hospital shared, "Jenn Thelen woke up to the sound of her seven-year-old daughter, Aubrie, screaming. Their German Shephard, Zoey, had attacked the family's Elf on the Shelf, Sam."
The mum, who is a nurse manager, told her daughter not to worry. Sam the elf was going to receive the best treatment at the Arnold Palmer Hospital for Children.
"She told her daughter not to worry because we have the best medical team and they had "special doctors" that could fix her elf's injuries," the hospital revealed.
In the hilarious footage, the elf is wheeled into the hospital trauma room on a trolley. He is then greeted by a doctor who is wearing scrubs and a surgical gown.
The other doctor explained that the elf had an amputation on its left arm, fractured leg, a cut on its left arm and an abrasion on its cheek.
The doctor then goes on to examine the injured elf, in what we consider one of the greatest videos of all time.
The comical footage was shared on the Arnold Palmer Hospital Facebook page, where they even shared an update on their very special patient.
They wrote, "The team used expired medical products to work on the elf, and even used a special pair of Santa's magic gloves."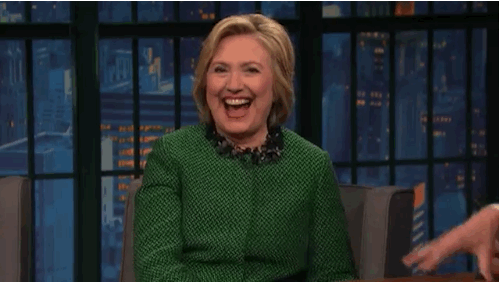 They shared that Sam the elf was all bandaged up and was discharged from hospital that evening.
"The magic of Christmas and Sam the Elf continues for Aubrie. Sam is now back on his shelf and mom will definitely make sure that he is out of Zoey's reach," they added.

This is quite possibly one of the funniest Elf on the Shelf videos we've ever seen!