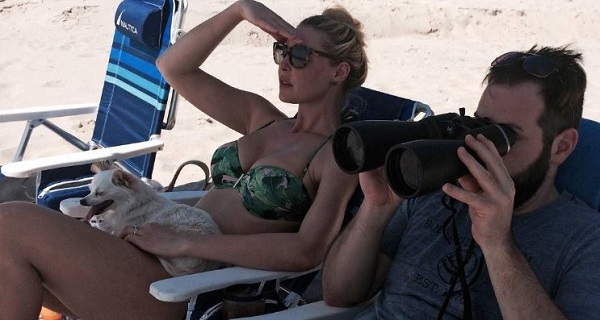 With so much sports news dominating our timelines today, we're excited to break it up with some exciting baby news for you all.
Congratulations are in order for Hollywood actress Katherine Heigl, who has announced that she and husband Josh Kelley are expecting their third child.
The couple – who are already parents to seven-year-old Naleigh Moon and four-year-old Adelaide Marie Hope – confirmed to People that they are expecting a boy for January.
"The Kelley clan is thrilled to announce that we are expecting a third addition to our family. Naleigh and Adelaide could not be more excited to welcome their new sibling into the fold, and Josh and I are overflowing with joy and gratitude," said the former Grey's Anatomy star, in a statement.
Admitting that it is, understandably, an incredibly joyous time, Katherine added: "We couldn't be more excited to be able to finally share this news with our fans and are looking forward to continuing to share the journey with you all."
Katherine and Josh wed in 2007, and went on to adopt their first child, Naleigh, in 2009. Three years, later, little Adelaide joined the family.
Congratulations to the Kelleys on their lovely news – we're wishing Katherine all the best with her journey.
SHARE with a fan of the actress who will be delighted with this news.