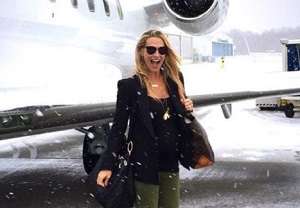 When it comes to pregnancy announcements, we have seen some pretty inventive and adorable ways of sharing the wonderful news over the past year.
But revealing the sex of your unborn child seems to be the new trend, if the celebrities are anything to go by, and one person who did it in style is actress and model Molly Sims.
The star, who announced back in September that she is expecting her second child with husband Scott Stuber, revealed this week that she is set to welcome a baby girl.
The 41-year-old, who is already mum to two-year-old son Brooks, made the big reveal in the sweetest way, dressed in a bright pink dress and clutching a giant bunch of pink balloons.
"We couldn't be more excited. I can't wait to meet our baby girl and I just know that Brooks is going to be the very best big brother ever. Two kids under three…here we GO!" wrote the Fired Up star.
Opening up on her pregnancy so far on her website, Molly revealed that she is much more relaxed this time around.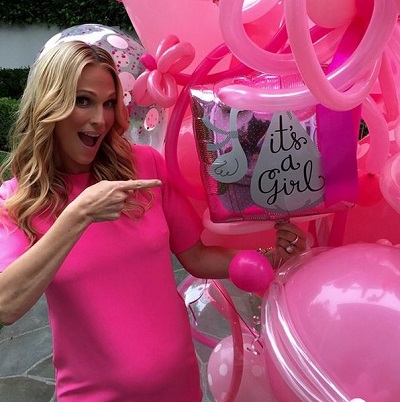 "As this is my second time around the block, there is no fear of the unknown. I also think because I spend a lot of my day chasing Brooks around, there isn't as much time to truly wrap my mind around the fact that our lives will be turned upside down very shortly," she said.
We love her announcement – so very pretty!