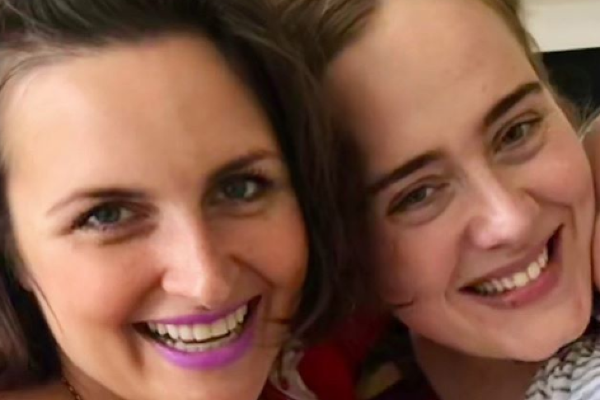 Becoming a mum is one of the most wonderful but challenging experiences of your life.
Although you have nine months to prepare for your newborn, it usually feels as if your world is turned upside down overnight when they arrive.
Family and friends become solid support systems and Adele has extended her praise to life-long friend, Laura Dockrill.
https://t.co/1WDiyFHfNm pic.twitter.com/hLmmKaTkOa

— Adele (@Adele) August 13, 2018
Laura has a six-month-old little boy, and penned an "intimate, witty, heartbreaking and articulate piece" about her postpartum psychosis diagnosis.
Taking to Twitter, the singer expressed her support for her friend saying: "This is my best friend. We have been best friends for more of our lives than we haven't."
"She had my beautiful godson 6 months ago and it was the biggest challenge of her life in more ways than one. She has written the most intimate, witty, heartbreaking and articulate piece about her experience of becoming a new mum and being diagnosed with post-partum psychosis."
The 30-year-old finished her tweet by expressing the importance of mothers opening up and voicing what they're going through:
"Mamas talk about how you're feeling because in some cases it could save yours or someone else's life x."
In Laura's blog post attached in Adele's tweet, the new mother bravely details her journey from suffering in silence to diagnosis and recovery.
The blog post is incredibly moving as Laura explains how her partner Hugo was right by her side when she was hospitalised for two weeks in one of the darkest periods of her psychosis.
"Hugo, who had never even held a newborn, was essentially now a single dad and I was his Zombie girlfriend eating apple crumble with a plastic spoon in a hospital cafeteria yet everyday he bought our son to see me in hospital and only ever smiled and was fun and brilliant with him," she wrote.
The mum-of-one also pens a very relatable reality for every new mum, that society doesn't tell us enough - that birth and motherhood "is a shock to the system and traumatic."
We all know just how hard those early days are and most of us will have a niggling feeling that our mental health isn't right postpartum.
However, like Laura, the majority of us tend to cover up our true feelings instead of asking for help.
The author of Big Bones explained how detrimental trying to hide the illness is.
"I tried to hide my illness from my family and friends because I was so full with shame and guilt because there is a huge expectation on women to be perfect beautiful glowing mama queens that are all encompassing wonderbeasts that can manage anything and hold it all together whilst wearing one of those hippy wrap around slings, in cool Nike trainers and red lipstick but it is HARD and FALSE and sometimes - like in my case, way too big to hide - now I know hiding it is the worst thing you can do," wrote the mum.
When taking care of a newborn, our own self-care can be neglected and we may feel as if we are suppose to cope.
However, the bloggers makes a vital point that mental health is "no joke" and not the blame yourself for the way you're feeling.
"It's nothing to be embarrassed about, it's a chemical imbalance, an avalanche of hormones and it is NOT your fault," she wrote.
The author took the time to share her experience in the blog post, as not only is it beneficial for her, but she hopes to break down the "stigma" that follows postpartum mental illness.
"Talking about this has been a huge part of my recovery and I was constantly searching for any stories that offered me hope or salvation in this dark and testing time so that's why I've shared this and to raise awareness of this awful sickness and to confront the stigma attached to post natal depression and the pressure put on women to become mothers."
You can read the full blog post here.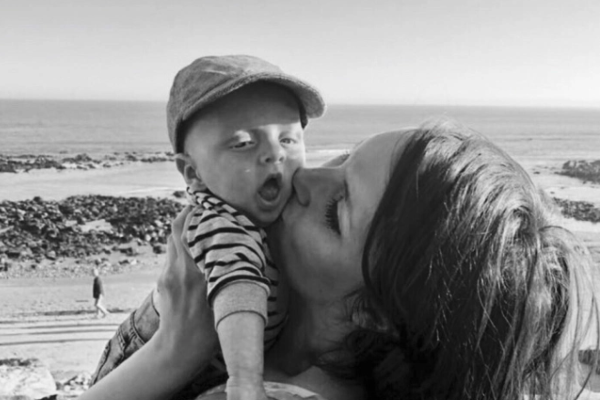 According to the Royal College of Psychiatrists: "postpartum psychosis can happen to any woman. It often occurs 'out of the blue' to women who have not been ill before."
"It can be a frightening experience for women, their partners, friends and family. Women usually recover fully after an episode of postpartum psychosis."
The mental health experts said that symptoms vary and can change rapidly. They can include high mood (mania), depression, confusion, hallucinations and delusions.
Postpartum psychosis is a psychiatric emergency, if you or a loved one are experiencing the illness, the advice is to seek help as quickly as possible.