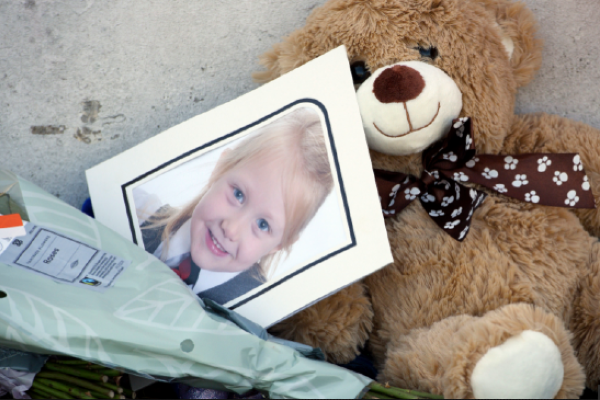 The devastated mother of Alesha MacPhail, Georgina Lochrane has reached out to thank the people of the Isle of Bute for their support.
Georgina, who also goes by the name Genie, took to Facebook to extend her thanks in the wake of the tragic murder of her six-year-old.
The mum posted to a Facebook group for people living on the island in Scotland after they had organised a vigil for Alesha.
Although she couldn't attend the candle lit vigil, hundreds of people showed up to honour the six-year-old.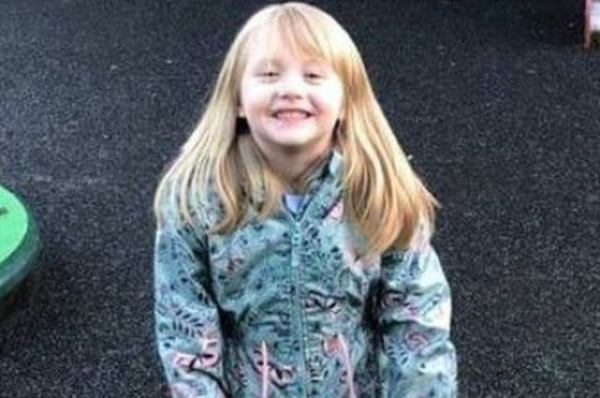 Genie said that her daughter "would be looking down with that big massive glowing smile of hers," in light of what the community had done for her.
In the Facebook message, the mum penned:
"I have finally built up the courage to write this. I would like to thank each and every single one of yous of the Isle of Bute for everything you's have done for mine and Robert's darling daughter.
"She will be looking down with that big massive glowing smile of hers and be so proud for everything everyone has and will continue to do for her, myself, dad, grandparents and the rest of the people who loved our girl dearly.
"I thank you all from the bottom of my heart. Last night was beautiful. I am sorry I could not attend. Thank you once again."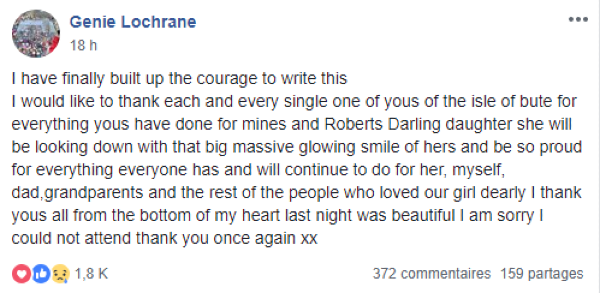 The post received a big response and in the comments, Genie also added:
"Thank you for your kind words. I will stand tall because this is what Alesha would want.
"She always told me she would be strong like me when she got bigger and what a strong little girl she is. I have the full world behind me helping me be strong and fight. Thank you.'
A 16-year-old male has been charged with the six-year-olds' murder and an offence under section 18 of the Sexual Offences (Scotland) Act 2009.