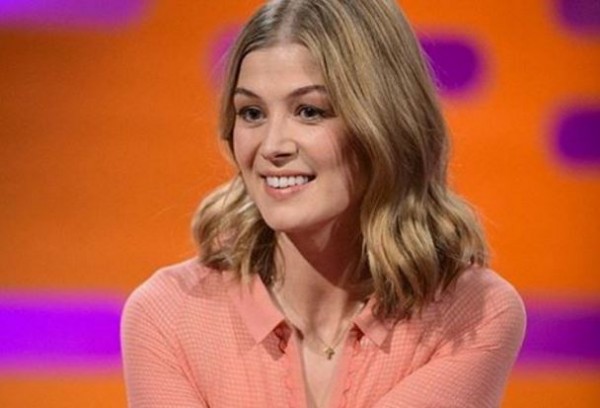 Rosamund Pike is mum to Solo, four, and one-year-old Atom, and despite being a a hugely successful actress life is far from the glitz and glamour that we are lead to believe exists for Hollywood stars.
In fact, the A United Kingdom star recently get real as she admitted that following her Oscar nomination for Gone Girl, the 37-year-old just wanted to be human and maternal, especially since just having had her second child.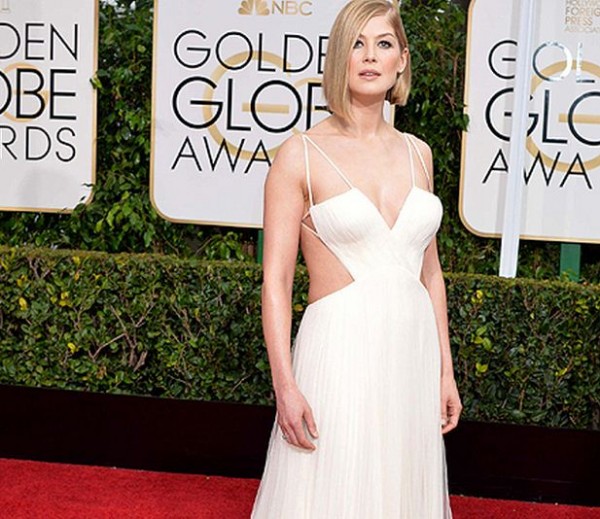 "It was a big moment and also surreal," she told The Guardian when talking about her nomination.
Recalling how the photographer wanted a picture of her getting her nails done or sitting by the pool, Rosamund said: "I was like, 'Are you joking?'"
She then went on to explain that a more accurate snap would have been of her lugging a car seat around, before adding that she had to do a phone interview while she sat in her bed entertaining her young kids.
The actress was nominated for the Best Actress award for her performance in Gone Girl just one month after welcoming son Atom.
And at the time, despite the glitz and glamour of the event, Rosamund's son wasn't far from her mind, and apparently even took part in the pre-ceremony prep, with the actress revealing: "He was looking at me getting ready, he didn't cry."
Pike previously spoke about being a mother and how she's happy in her relationship with her long-time partner, Robie.
"It is interesting to break all the rules. I'm not married, I have a baby, and it feels infinitely more right."