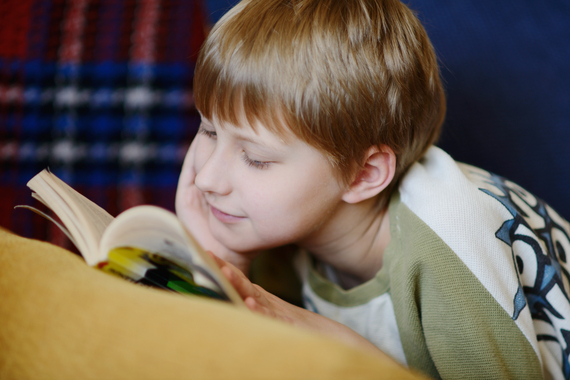 No matter what your age, there is nothing quite like a good book to sink your teeth into. Taking you to far flung places or to a whole new realm, it is the perfect way to distress and wile away a rainy afternoon.
So this winter, encourage your tween to sit back and relax with any one of these fantastic books for kids over ten.
Black Wreath by Peter Sirr
Set in 1730s Dublin and colonial America, James Lovett, the 13-year-old son of Lord Dunmain and heir to several titles and grand estates, finds himself homeless. In an elaborate scheme by his father, James is pronounced dead and even goes as far as holding a funeral for the young boy. The book takes the reader from Dublin to Pennsylvania and back to Dublin again and on an adventure of a lifetime. Based on a true story, this is Peter Sirr's first novel.
Blood Brother, Swan Sister by Eithne Massey
This book, set in 1014 Clontarf, follows the lives of three characters: Elva, who is trying to help her sister who is under the control of a witch, Skari who is sailing over from the Orkneys to fight with the Norse Kin of Dublin and Dara who is marching towards the city of Dublin as part of Brian Boru's army. As the Battle of Clontarf edges closes, all three lives are linked but they don't know it yet. Eithne Massey has written a number of books for children and young adults including The Silver Stag, Where the Stones Sing and The Secret of Kells.
Finding a Voice by Kim Hood
A moving story about friendship, it follows the life of Jo a young girl looking after her mother who has little time to think for herself or even to ask for help. She is trying to stay away from the mean kids in school and it isn't until a meeting with a boy called Christopher that she begins to learn friendship works both ways. This is Kim Hood's first novel.
The Secret Gift by Ian Somers
This supernatural story follows on from Ian Somers' Million Dollar Gift and subsequent The Hidden Gift. Ross Bentley has turned his life on the supernatural and is suffering from depression when a visitor arrives at his door. When he agrees to help his friend Hunter, Ross gets pulled back into a life he was trying to get away from and just when a war is about to break.