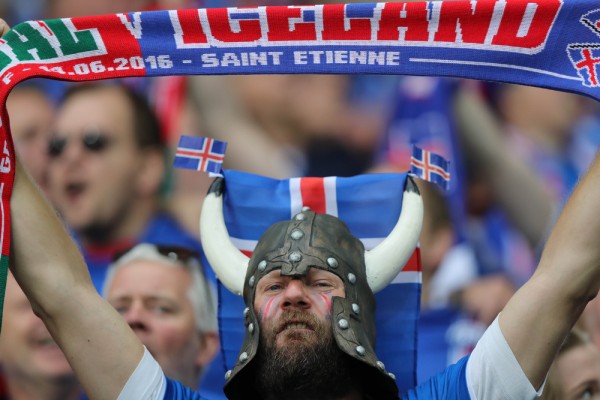 Remember that famous Iceland versus England football game last year, where the tiny Nordic nation sent England home with their tails between their legs?
England were expected to trounce Iceland in the Euro 2016 tournament but Iceland prevailed to win 2-1.
It spawned numerous memes, gifs and jokes, and it seems like Iceland fans got amorous after the game.
While Icelandic footballers finally found recognition, there was another unexpected side-effect.
Because the tiny country of 300,000 people is now experiencing a baby boom.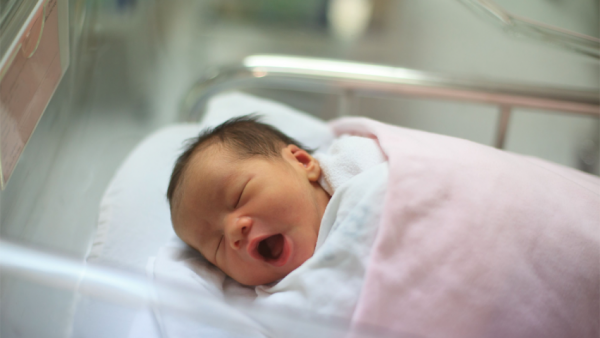 Nine months on from the famous victory, Iceland has had a record-breaking number births.
In fact, last weekend alone, March 25-26, saw the highest-ever number of epidurals ever administered to patients in Icelandic hospitals. This is exactly nine months to the day that Iceland beat England.
The Telegraph reports that Asgeir Petur Thorvaldsson, a doctor in the anaesthesiology department at Landspitali University Hospital, Reykjavik, tweeted that his maternity ward had administered unprecedented levels of pain relief over the weekend – coincidentally nine months exactly since Iceland's historic victory.
Roughly translated, Mr. Thorvaldsson said: "Set a record for the number of epidurals in the maternity duty this weekend."
Dr. Thorvaldsson's tweet has since been retweeted 100 times by amused Iceland fans.
hehehe dagsins:

sett var met í fjölda mænudeyfinga á fæðingarvakt um helgina - níu mánuðum eftir 2-1 sigurinn á Englandi

;)

— Ásgeir Pétur (@asgeirpetur) March 27, 2017
Those maternity wards must be full to the brim with newborns!
Baby booms have often coincided with events such as sporting victories, the aftermath of wars or natural disasters.
Other famous sporting occasions which inspired amorous couples include FC Barcelona's victory over Chelsea in 2009 and Germany's hosting the World Cup in 2006.
Both events saw a baby boom nine months on, with Germany experiencing a 30% spike and a 16% increase in the Catalan region according to The Mirror.
Was #Iceland's success in Euro 2016 the reason for the country's #baby boom? https://t.co/5pbbZjxe5p #football #babies

— Nordic Experience (@NordicExp) March 29, 2017
Mother Nature also plays a part in baby booms.
Nine months after Hurricane Sandy in 2012, two New Jersey hospitals saw a spike in birth rates.
New Jersey was one of the areas worst affected by the devastating hurricane, with many residents unable to leave their homes for over a day.
One of the most famous baby booms occurred after World War Two, with almost 900,000 babies were born per year in the late 1940's.
Meanwhile in America, a whopping 75 million births were recorded in between 1946 and 1964.
It looks like Iceland is well prepared for the boom, Icelandic newspaper Visir reports that kindergartens are now opening up to accept infants as part of a measure to help parents with young children.