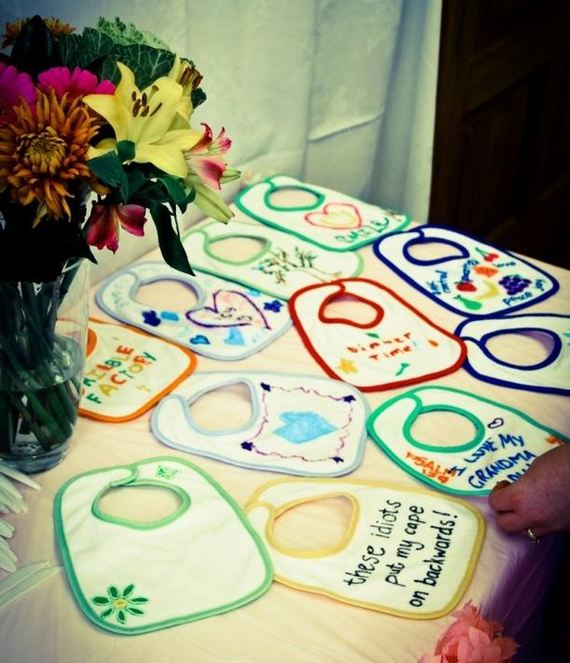 Choosing a theme for a
baby shower
can be tricky. However, while it's not strictly necessary that you have a theme, it can make planning your baby shower a little easier. Here are a few theme ideas you might like to consider:
Have a brunch! A sophisticated brunch may
not seem like a traditional baby shower theme
, but it's a popular choice these days. You can even have your brunch at your favourite café or restaurant, and you won't have to cook, or clean up!
A tea party is another great theme for a baby shower. Pretty
little nibbles
, tea in delicate china cups and floral arrangements all work well for a baby shower tea.
Throw a pamper party for the mum to be! Have a masseuse on hand, or give guests manicures or pedicures. After all, the mum (to be) is the one doing all the hard work!
If your baby shower is in winter, use that as your theme. Icy white and silver decorations, fake snow and cut out snowflakes make great décor, and you can serve winter themed food and drinks.
Have a layette or a nappy party. If you already have most of the baby necessities you have, throw a party with a clothes or nappy theme, and ask everyone to bring those types of
baby gifts
. You could get a specially made nappy cake for a nappy party, or hang clothes lines full of clothes up as décor.
Choose a fairytale theme, or a teddy bears picnic. Use your favourite children's story character as inspiration, or choose a colour to use as your theme. Any theme, no matter how ordinary or exotic, can make your baby shower special!
Image via Pinterest