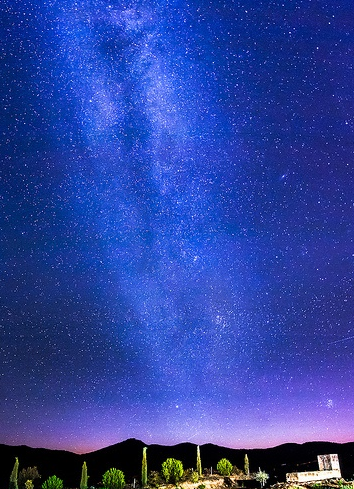 If your little one is a bit of a stargazer, why not treat them to a holiday where they will get to experience the full impact of the stars – away from city lights.
For a true experience, here are five places to go to:
Tuscany, Italy
Why not look up at the same sky Galileo observed back in the 17th century. Here you will get to see sunspots, the surface of the moon and Jupiter's four moons.
Hawaii
This is the world's most popular astronomy destinations. Try to spot the Milky Way, Ursa Major and Orion.
Phillip Island, Australia
There are no words to describe just how incredible the sky at night looks on this island. There are no artificial lights blocking the stars and you get to experience countless clusters. You are also guaranteed to spot a few wild penguins waddling around.
Los Angeles, California
While the bright lights of this city might put you off, the Griffith Observatory, situated on Mount Hollywood, will ensure you get the best view. From here you are sure to see Jupiter and Venus, clusters and a detailed view of the surface of the moon.
Galloway Forest Park, Scotland
Loch Trool is popular with stargazers and is only a few hours from Glasgow making it an easier option for most families.
image via Pinterest