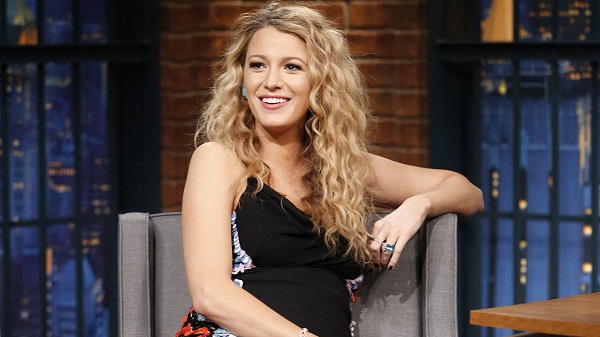 She certainly has her hands full right now, with a one-and-a-half-year old at home and another tot on the way; and while Blake Lively may live the Hollywood lifestyle, it seems we may have more in common with her than we previously thought.
The actress left the audience at Late Night With Seth Meyers in hysterics last night, as she opened up about her 'unfiltered' experience of trying to keep up with her daughter James!
Blake echoed all our thoughts as she hilariously called out mum bloggers for posting picture-perfect insights into their lives, admitting that her own experience is a lot more chaotic.
The star of The Shallows revealed that, before her baby was born, she loved to follow mum blogger Old Joy – but once she began her own path down the parenting trail, she was left feeling rather hard-done-by!
"She just made having a baby look lovely. Everything is white, and she always has a fresh blueberry pie that's steaming…and her little boy is sleeping while she's knitting...I thought, 'This is amazing.' And her toddler is, like, giving her a reflexology," joked Blake.
Oh, how her own situation – which sounds much like our own – differed!
She continued: "WHAT? My kid is, like, playing with explosive devices - I don't know where she's found them - and sticking them in our dog's ear! She already knows how to drywall because she puts holes in the wall."
"I went from loving [Old Joy] to wanting to kidnap her, so that she won't post anymore torture for me. She's like, 'Oh, they're both sleeping at the same time – what do I do?' What do you do? You high-five yourself until you're blue in the face! You are the greatest parent ever," added the actress, heaping praise on the blogger.
Can we get an 'amen' for Blake? HOW many of us have been left similarly puzzled by the seemingly perfect lives of our fellow fantastic mums?!
The 28-year-old also officially confirmed her baby news during the interview, insisting that her burgeoning bump was not the result of 'brownies'. We think we just fell a little more in love with her.
SHARE with a fellow mum who will totally relate to Blake's amusing comments.