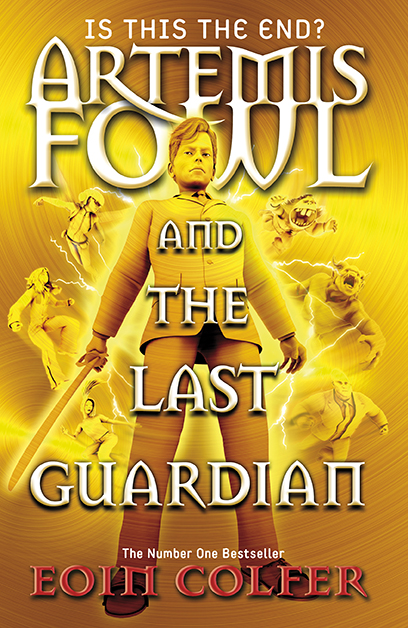 The final instalment of the extremely popular Artemis Fowl series by our very own Irish writer Eoin Colfer has finally hit the bookshelves. MummyPages are pleased to report that fans of the long running series certainly won't be disappointed. It's fantastic! So, if you have any tweens or teens stashed at home this summer, transform them from TV zombies into book worms with this thrilling, rollicking rollercoaster ride of a book. There are plenty of twists and turns to keep readers captivated and more perilous situations for Artemis to narrowly escape out of than you can shake a stick at!
Colfer's novels are a series of eight books which follows Artemis Fowl, a teenage criminal mastermind as he transforms from a teenage criminal mastermind into a heroic saviour of the world. This instalment sees Opal Koboi, a power crazed pixie plot to exterminate mankind thus becoming fairy queen. If she succeeds, the spirits of long dead fairy warriors will rise from the earth, inhabit the nearest available bodies and wreak mass destruction. But, what happens if the nearest bodies happen to include two curious little boys by the names of Myles and Beckett Fowl?
It looks like criminal mastermind Artemis Fowl's four year old brothers could be involved in destroying the human race. Can Artemis and Captain Holly Short of the Lower Elements Police stop Opal and prevent the end of the world?
If your child hasn't already been introduced to this magical series, then this must be rectified! It's perfect for kids who are fans of Harry Potter, the Percy Jackson series or for anyone who is a fan of the terrific Skulduggery Pleasant books. Eoin Colfer is a wonderfully adept writer who creates realistic, loveable characters that readers can empathise with and relate to. The sparking, witty and oftentimes hilarious dialogue between the characters is another of the books many strongpoint's.
Eoin Colfer already has a new book planned called W.A.R.P, the first chapter of which is included at the end of this book which guarantees to leave his fans impatiently waiting for more! So, if you're looking for a book your tween or teen will hungrily devour then this is definitely it. It's funny, fast-paced and totally addictive!
Artemis Fowl and the Last Guardian by Eoin Colfer is published by Puffin, RRP €14.99