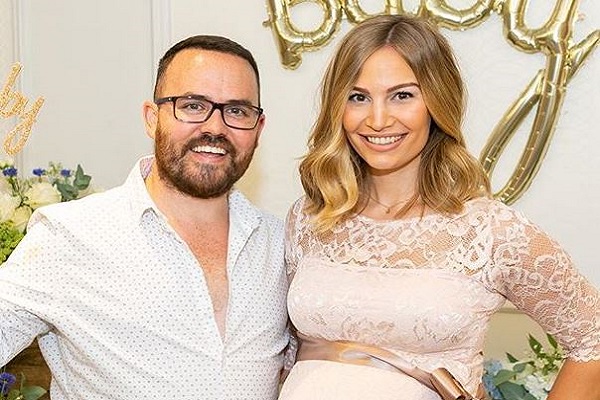 Youtube stars the Saccone-Joly's have welcomed baby number four. Vlogger Jonathan Saccone Joly confirmed the wonderful news last night.
The Internet star documented his wife Anna's delivery journey in a series of Instagram posts. Sharing a selfie from Anna's hospital room the duo confirmed that she had gone into labour on the morning of August 15.
"Having contractions already!! This is way faster then the other 3! 4th time must be the charm!" he wrote.
The parents kept fans up to date during Anna's entire labour with Jonathan sharing personal snaps of his wife, including one when her waters broke.
Their darling boy arrived at 18:46 pm on August 15.
Jonathan shared the sweetest snap of their newborn son and simply captioned it, "Boy meet world."
The dad-of-four also shared a photo of him cradling his baby boy before he met his siblings: "Chilling with my little man waiting to meet his sisters and brother."
Fans showered the popular YouTube stars with love following the arrival of their son: "Congratulations. I hope @annasaccone and baby are doing well."
"Congrats guys! I cannot wait to know the name and see him meet his sisters and brother."
Another gushed: "A very special moment. They all leave footprints on our heart."
Jonathan and Anna are already parents to three kids- six-year-old Emilia, four-year-old Eduardo and one-year-old Alessia.
The family have been busy preparing for their new arrival. Earlier in the week, Jonathan posted a snap of his three children cuddling: "The welcoming committee waiting for the new arrival," he wrote.
Huge congratulations to Anne and Jonathan. We cannot wait to find out what name they chose for their adorable baby boy.