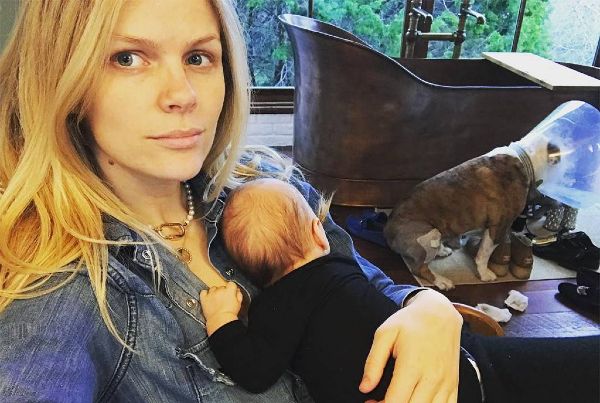 Brooklyn Decker, model and well-known actress from Grace and Frankie, shares her journey from mothering one child to two.
We all know having the first child is a new, overwhelming, and fantastic experience, but having that second one is a whole new world.
Brooklyn, at 31 years old, has two young children, Hank at 2 ½ years old and Stevie at seven months old. Her and her husband Andy Roddick have been trying to adjust to caring for a toddler AND a baby.
When interviewed by People, Brooklyn described her experience saying, "It's the most beautiful thing in the world. It's the most exhausting thing in the world. It's the most fulfilling thing in the world. All of that is true. It's wonderful."
The young mom opened up about her family life at home, talking about Hank's difficulty adjusting to having a younger sibling. It is always natural for children to resist anything that steals focus from them. Brooklyn said that the toddler went through a short phase where he started to favour her husband more than her because the new baby required more of her attention.
But, after Hank was able to get used to the change, Brooklyn said he completely understands their new family situation now.
She is making sure to have regular playdates with other children as well, so that both can socialise and practice healthy sharing behaviours.
Brooklyn and her husband want what is best for their kids and as they grow older, she is making sure to make them both feel special.
When having a second child, it is completely normal for the oldest to go through an adjustment period, like Hank did with little Stevie. Children will adapt to change once they understand the new routine and will love having their own playmate in the house.