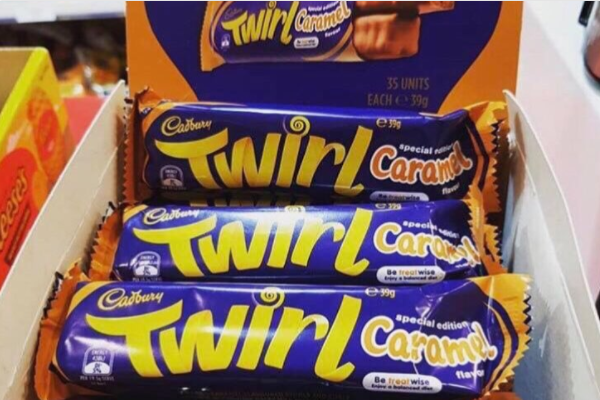 Chocolate lovers, we've got some great news for you. Cadbury has launched a limited edition caramel Twirl bar, and we are drooling.
The divine sweet treat is made of caramel flavoured chocolate, which means you don't have to deal with gooey caramel dripping all over your clothes when you're eating one of these bars.
Ohh @CadburyAU gimme gimme @woolworths pic.twitter.com/fwYpSlBQKD

— MrChris__ (@MrChris__) January 23, 2018
However, it looks like the bars are only available in Australia at the moment. Anyone fancy booking a quick trip across to Oz so we can get our hands on one of these delicious bars?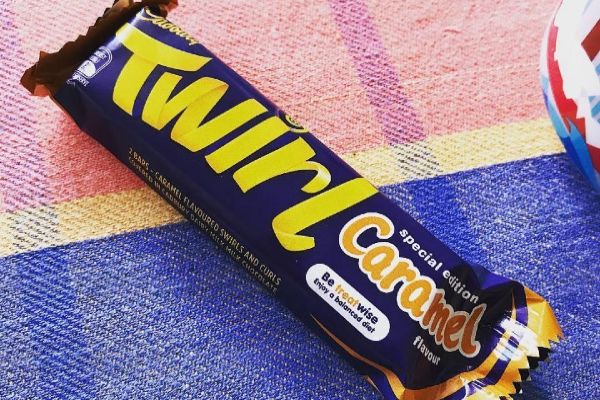 Not only are we being deprived of the caramel Twirl bars, but we can't even enjoy the white chocolate Galaxy bars, as they're only available in the United Arab Emirates at the moment, meaning you'll need to travel over 7,000 km to get your hands on it.
Luckily, there is one very special chocolate treat that we can enjoy this Easter. Fans of Orange Smarties will be delighted to hear that Nestlé is bringing back their favourite sweets this spring following the overwhelming consumer response to the launch of the Orange Smarties Giant Tube last autumn.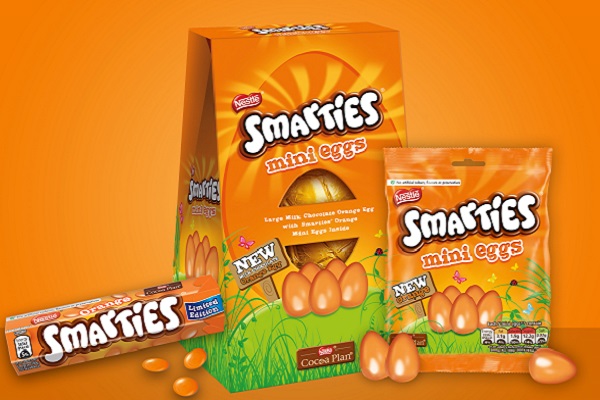 Chocolate lovers can now enjoy their favourite orange treat as an Easter egg which features a delicious orange flavour milk chocolate egg filled with Orange Smarties Mini Eggs inside.
Also, brand new this spring are Orange Smarties Mini Eggs which are quite literally, little Orange Smarties chocolate eggs. Very eggs-citing!

We are drooling over these new products.