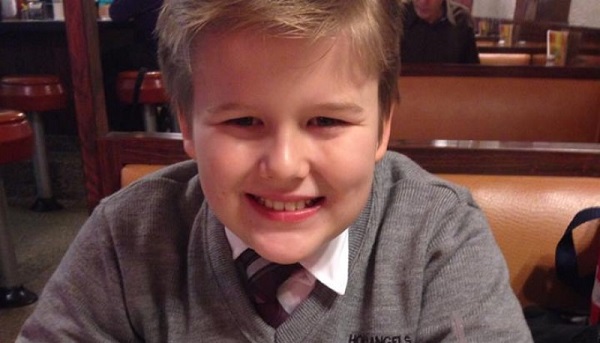 The family of an Irish-American schoolboy who endured 'merciless bullying' have shared a heart-wrenching letter he wrote before taking his own life.
Danny Fitzpatrick, from Staten Island in New York, passed away on Thursday, but not before leaving a heartbreakingly detailed account of the trauma he endured at the hands of school bullies.
According to the New York Post, Danny attended Holy Angels Catholic School and, despite getting off to a good start at the private institution, it wasn't long before his experience changed.
A letter, written by Danny himself, reads: "At first it was good: lots of friends, good grades, great life. I moved and went back, but it was different. My old friends changed. They didn't talk to me. They didn't even like me."
At the height of the bullying, Danny was goaded into a fight which left him with a fractured finger – but, he claimed, school management 'didn't do ANYTHING' to help him.
Sharing the letter via Facebook, Danny's heartbroken family lamented the impact of 'years of bullying on his otherwise happy, caring and loving spirit'.
With Danny's funeral set to take place on Monday, the Fitzpatricks have set up a GoFundMe page (link here) to give their boy a proper burial and to 'shine a bright light' on bullying.
Our thoughts and prayers are with the family at this devastating time.
SHARE to remind others of just how damaging bullying can be.