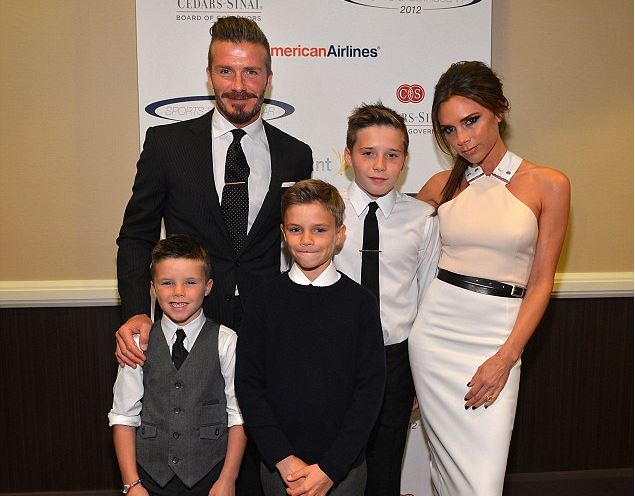 Myleene Klass has spoken out about Victoria Beckham for allowing her eldest son Brooklyn to model on the cover of a magazine.
15-year-old Brooklyn made his modelling debut when he posed for Man About Town magazine last month.
His younger brother, 11-year-old Romeo, has previously modelled for British fashion brand Burberry.
"Why would you put them on the front line where they are going to get attacked?" said the celebrity. "They're still kids- let them be kids!"
Myleene, who is mum to 6-year-old daughter Ava and 3-year-old daughter Hero, said that she wouldn't want her own children to be in the public eye.
"I personally wouldn't let my child,'" she said. "But I think it's an exception to the rule- they're the Beckhams! They've got a force field around them where everyone can look after them, but your average Joe will get that barrage of trolls, comments and critiques."