Flow With Me has proven a Covid success story for Sara de Miguel Hernández as she pivoted quickly to bring her already popular Chair Yoga classes online, making them accessible to all, including pregnant ladies who benefit by getting the blood flowing as they perform these simple exercises, led by Sara. The beauty of this practice is that no equipment is needed other than a chair, making it accessible to all.
Yoga is an ancient Indian practice that involves moving the body and training the mind to achieve balance and wellbeing. The resulting sense of wellbeing allows the individual to feel calm yet energised and therefore is perfect during pregnancy- especially in the later stages when many other exercises can be ruled out.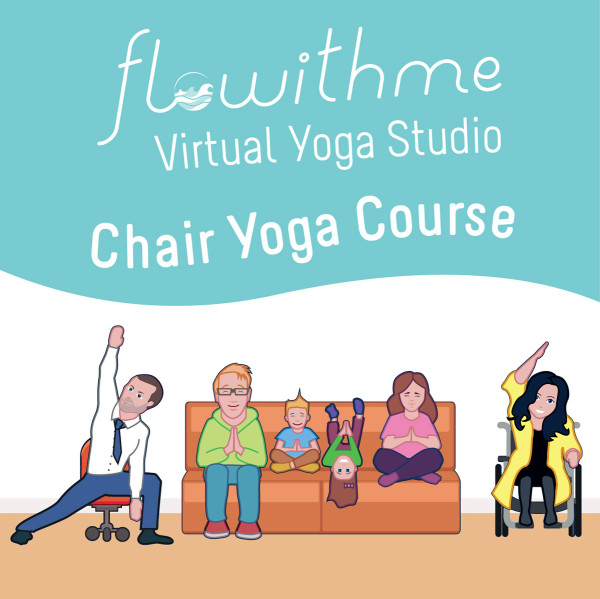 The beauty of Chair Yoga is that no matter your fitness or flexibility level, by practicing this type of Yoga, you will reap the benefits. Particularly so for those with reduced mobility, disabilities or chronic health problems. There are proven benefits for those with mobility issues and also huge benefits for ladies in any stage of pregnancy as the practice reduces fatigue, improves physical functioning and helps promote better sleep.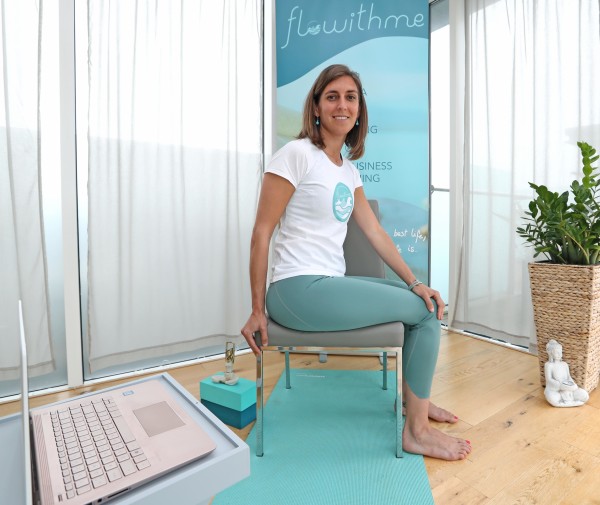 Award-winning Chair Yoga Teacher, Life Coach and Founder of FloWithMe Sara de Miguel Hernández explains how she developed the concept of Chair Yoga. "I saw the chair as the support that would allow everybody, no matter their flexibility or fitness level, to be able to experience the benefits of yoga," Sara said. "I had seen how regular practice was benefitting those attending my weekly classes in Cork, so when Covid-19 hit and I could no longer deliver these sessions in person, I decided to bring the practice online to reach more people in need of this type of exercise to improve the body and mind. Surprisingly how my virtual Chair Yoga classes have been taken by students from all different parts of the world. One of the great benefits of technology."
Sara is also a life coach and teaches the benefits of wellbeing through good nourishment via her wellness business FloWithMe.
Bronze, Silver and Gold packages starting from just €25 per month at www.flowithme.com.