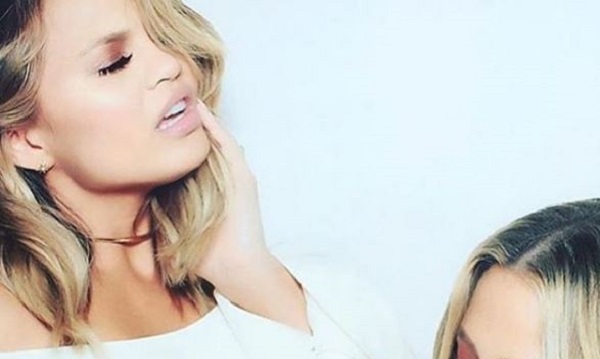 Anyone who follows her on social media will know that she is not one to take any abuse or unwarranted criticism lying down, but even a strong woman like Chrissy Teigen could not have been prepared for the backlash when she enjoyed a date night shortly after welcoming her daughter.
Just over a week after welcoming baby Luna Simone into the world, Chrissy headed out to dinner with singer husband John Legend – only for photos of the pair enjoying some time alone to invoke the rage of social media users.
Appearing on Good Morning America this morning, 30-year-old model Chrissy admitted that she had not been prepared for the criticism she received from those who thought she should be at home bonding with her little one.
"It was about nine to 10 days after. I mean, we needed a break. We needed to go enjoy each other's company and be out. I didn't think it would come from going to dinner," she said.
She added: "That's not something I thought would happen. But, listen; we were gone for an hour, and we had a good dinner."
Of course, Chrissy wasn't left to stand alone against the wave of shaming and abuse she received after the photos were released. Just last week, husband John publicised the unfair double-standards set for mothers and fathers.
"Funny there's no dad-shaming. When both of us go out to dinner, shame both of us so Chrissy doesn't have to take it all. We'll split it," he tweeted.
Responding to the Ordinary People singer's tweet, Chrissy commended John's 'sweet' words.
Have you found yourself on the receiving end of such mum-shaming?
SHARE to get the conversation rolling.