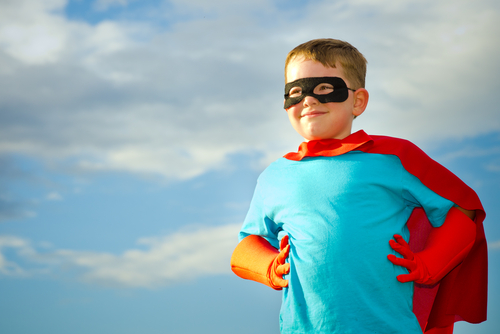 Children love superheroes and they'll also enjoy the novelty of wearing underwear over their clothes.
What You'll Need:
Length of fabric
Underwear
Safety pins
The Game:
Secure the material in place with a safety pin to create a cape. If there is enough material, you can tie a knot to keep it in place instead.
Let your child put the underwear over their trousers.
Come up with a mission and send your child off to save the world.