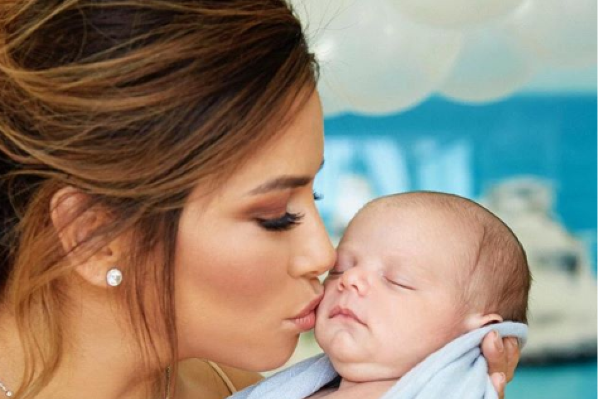 Eva Longoria looks as if she's soaking up motherhood and relishing in it.
The Desperate Housewife actress has been very open about becoming a mum, documenting the highs and lows the experience brings.
We can hardly believe that her little boy, Santiago Enrique is already two-months-old!
In her latest Instagram snap, the mum-of-one is taking full advantage of some down time with her baby.
Eva looks stunning, make-up free and natural as she cuddles her son.
Santiago and mum are chilled and relaxed as the weekend comes to a close.
The star captioned the photo: "Lazy kinda Sunday."
It has been a busy week for the family, as Mario Lopez popped by to meet the new addition.
The family friend wrote alongside a picture of the two of them:
"This is some of your best work @EvaLongoria." And, we couldn't agree more! Baby Baston is just adorable.
Eva recently apologised to fans for the lack of pictures posted to her social media accounts of Santiago.
The actress explained that she is attempting to juggle returning to work, with the newborn.
"I haven't had a chance to post more photos because I'm slowing coming back from maternity leave — but this one is so precious! He's more than I could have ever asked for!.." she wrote on Instagram.
Working parents will understand Eva's struggle as she gets in front of the film crew again.
Back on set, she confesses to ETOnline just how strange it feels to be away from him.
"I just miss him so much. Today is the first day that I am working and it's weird."
The new mum gushed over her son and revealed how the pair are adjusting to each other.
"I've been with him day and night for seven weeks and it has been the best seven weeks of my life."
"He's a dream, he's such a good baby. He's been so easy, he's just so sweet, we've been really lucky."
Long may it last and here's hoping that Eva posts more gorgeous snaps of the infant.