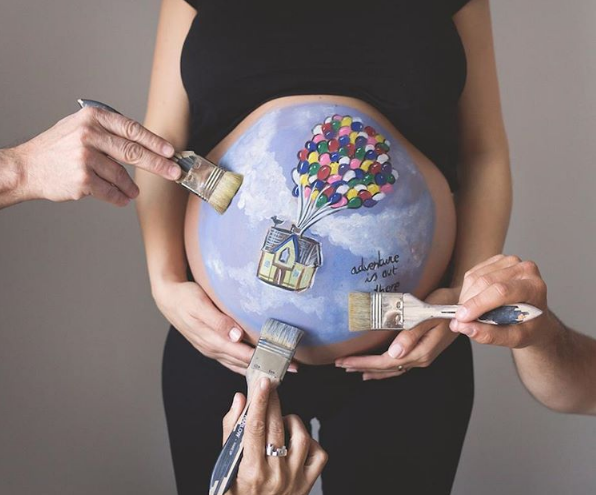 Fatima Carrion is fast becoming a household name on social media for her beautiful belly artwork.
The insta-famous artist paints intricate scenery onto the baby-bumps of mums-to-be, and the results are stunning.
Fatima, who is also a professional photographer, then holds photo shoots of the gorgeous painted bumps, creating memories these women cherish forever.
Fatima's designs include birds, elephants, giraffes and scenes from well known Disney films.
'Every mother is different and has her own taste, hobbies and stories to tell,' she told the Mail Online.
'Sometimes they come up with a particular design in mind and others ask me for ideas.'
Fatima, who has over 5,500 followers on instagram, only uses paint which has been dermatologically tested and is safe for sensitive skin.
When asked about her favourite part of the job, she said "the most amazing moment while working is to see the baby kicking! The baby can feel the energy of her mother. It is one of the best things to see."
SHARE if you would get your baby bump painted.