It is officially Christmastime, there is no denying it now.
And with it comes a whole host of amazing things - the decorations, atmosphere, and the little one's excitement that Santa is coming.
However, parents also come under an immense amount of pressure to have ''the perfect Christmas'' and to be honest, that doesn't exist.
Irish fashion and mummy Orla Rall posted a message that is extremely important for all parents to bear in mind at this time of the year.
She posted the message, saying that she has found it and just had to show her followers.
She captioned it, ''This just nailed it on the head for me. Being totally honest I was starting to worry these past few days thinking to myself that I didn't have enough presents for my girls on Christmas morning, but after reading this it's after opening my eyes to the true meaning of Christmas.''
She continued, ''So to those of you who are worried and stressed with the cost of Christmas always remember, "ITS NOT WHAT'S UNDER THE TREE THAT MATTERS ITS WHOSE AROUND IT".
So what did the message say?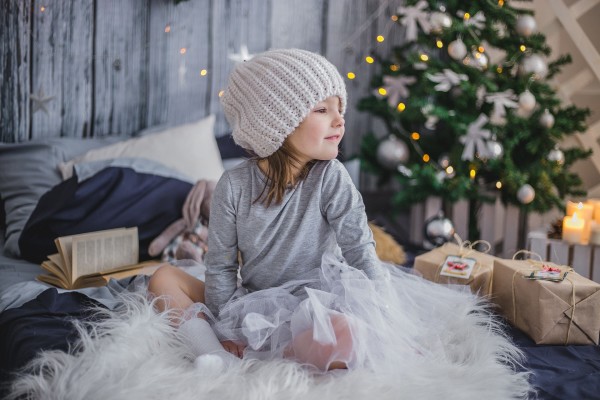 It was from a teacher to a parent and they revealed what a child says to them in January after the Christmas holidays.
They talk about, ''When everyone stayed indoors and watched TV. How you let them snuggle in your bed. They tell me about a visit to a friends on New Year's Eve and how you let them stay up past midnight.''
It continued, ''They mention their gifts, but for them Christmas is and your love and your time and routines and feeling safe. You are their favourite thing!''
Hear, hear - this is something that every parent should remember as December gathers momentum - you are their favourite thing, not their shiny new toy.