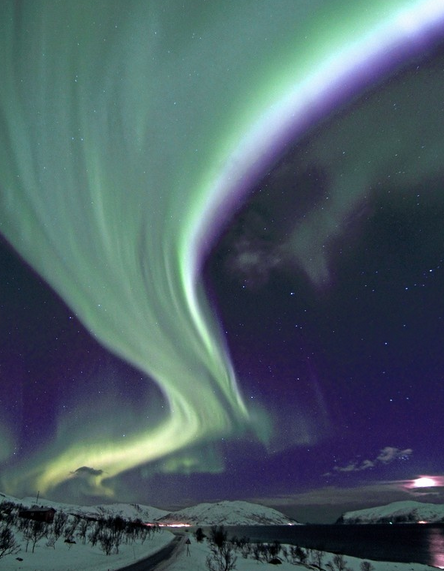 The world is full of incredible and awe-inspiring things, but, according to the
Seven Natural Wonders
, a project set up "to help people discover and explore the natural wonders of the world", there are only a number that are considered natural wonders. These are the Aurora Borealis, the Grand Canyon, Paricutin, Victoria Falls, The Great Barrier Reef, Mount Everest and the Harbour of Rio de Janeiro.
While some are not particularly easy to get to – we're thinking Mount Everest – why not put these down on your bucket list and take the kids to see some incredible sights.
The Aurora Borealis
Also known as the Northern Lights, if you want to see this head to the very tip of Norway which is considered one of the best places to view this incredible light display.
The Grand Canyon
Located in Arizona, US, the canyon stretches for an astounding 446 km and will offer travellers the view of a lifetime.
Paricutin
Paricutin is a volcano in Mexico. Located in the city of Michoacán, it has been dormant since 1952. You can get a taxi to the base and with a guide either walk or horseback to the top.
Victoria Falls
At 108 meters high and a mile long, this is the largest waterfall in the world. It is situated between Zambia and Zimbabwe and you can view the falls from the air or via a unique trail along the top of the waterfall.
Great Barrier Reef
This is the largest coral reef in the world and it is not surprising it is considered one of the seven wonders of the world. Located in Queensland, Australia it stretches for 2,600km and is best experienced underwater.
Mount Everest
While not a typical holiday location, we couldn't write this list without including it. It is the highest mountain in the world and for the very brave you can trek around the base. However, most might prefer the flight around the mountain instead.
Harbour of Rio de Janeiro
Surrounded by mountains, it is also known as Guanabara Bay. It is the largest bay in the world and is abuzz with people and wildlife.
image via Pinterest