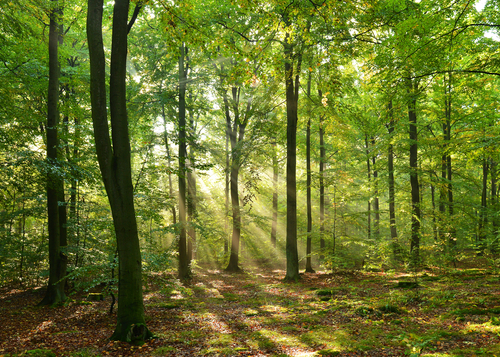 Forest parks provide a great backdrop for a fun, interesting, educational and budget-friendly family day out. Whether you are on holidays abroad or staying at home, bring a picnic along and a wildlife guide book and even if the sun isn't splitting the trees you will still have a great time.
There are numerous forest parks in Ireland and the UK that the whole family will enjoy.
Slieve Gullion Forest Park, Co. Down
This mainly conifer forest has a car park, café, toilets and picnic benches. It is ideal for those with young children as you can choose to do the one mile walking trail around Hawthorn Hill Forest Nature Reserve or, if it is raining, why not enjoy the eight mile scenic drive giving views of Co. Down.
Lough Key Forest, Co. Roscommon
Rich in wildlife with its spectacular views, this forest is guaranteed to make even the most cynical of teens have a good time. That's not all though, the Lough Key Forest Park offers something for those who are after a little more adventure with the Tree Canopy Walk and Adventure Play Kingdom.
Kielder Water and Forest Park, Northumberland
Not only is this England's largest forest, it is also a red squirrel reserve, has a large bike trail network and is home to a breeding osprey population – the only one in Northumberland. There are plenty of walking trails to suit all levels of fitness and it is also home to the Kielder Observatory. Pop by the café to refuel before you head home.
Argyll Forest Park, Ardgartan, Scotland
Located on the west of Loch Long, this stunning forest is ideal for walking, hiking, cycling or even horse riding. With its stunning views and visitor centre the whole family will have a great time.