Ferne McCann's fiancé, Lorri Haines, has shared a moving tribute for his family as they prepare to welcome a little one into the world together.
The former The Only Way is Essex star and Lorri got engaged in July 2022 after the pair had been dating for just seven months.
Now, Ferne is expecting their first child together and Lorri has revealed his excitement in a moving post for their blended and growing family.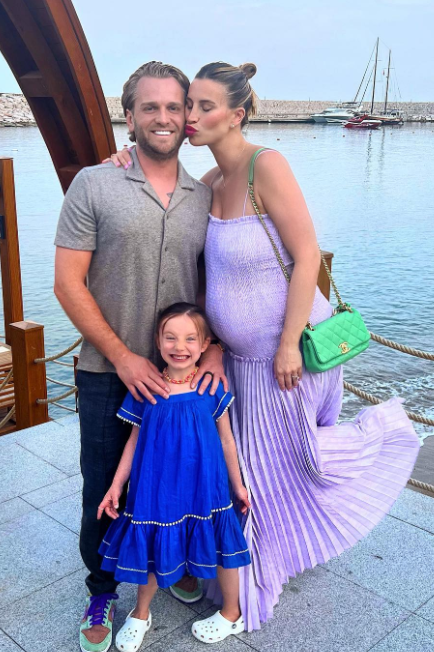 Sharing a photo of himself, Ferne and Ferne's five-year-old daughter, Sunday, whom she had during a previous relationship, Lorri penned a heartfelt tribute for his loved ones.
Haines captioned the post, "Me & my family. I have a beautiful fiancée, 2 amazing children, 1 baby bump, 1 puppy, a wholesome home and a fulfilling business that brings me so much happiness".
"All of this are the things I thought I'd never have. I love you all deeply", he sweetly added.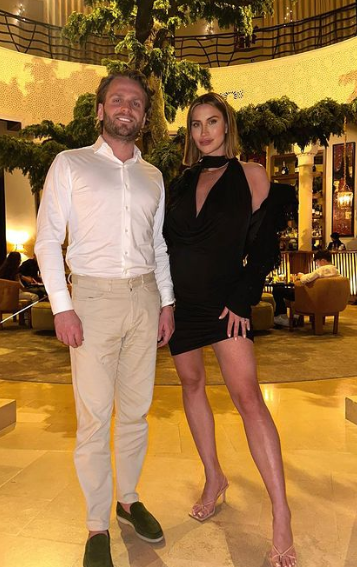 Lorri is also dad to a son named Noah whom he also had during a previous relationship but prefers to keep him off social media.
Ferne later posted a holiday snap of herself with her blossoming baby bump on display alongside her fiancé and Sunday to share a thought about waiting to have a family unit like the one she has now for years.
The 32-year-old explained, "Making memories before our new arrival. I do believe that in life you have to look back to see how far you've come. A few years ago…this was all I ever wanted. My little family unit".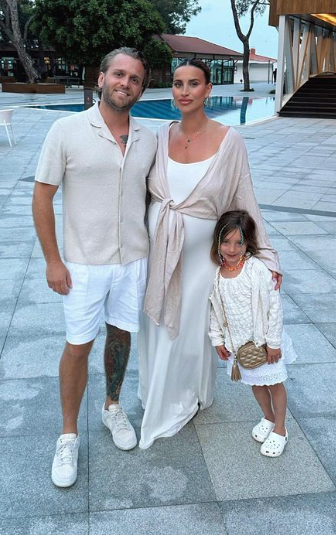 Recently, Ferne has spoken about her wedding plans and how her initial idea of having a big ceremony has changed to wanting something more intimate.
"My vision for my wedding has definitely changed over the years. I would have previously said that I want a big wedding with everyone there, but my circle is very small now and I want something intimate and beautiful, definitely abroad, friends and family".
Ferne and Lorri confirmed they were expecting their first child together back in March when they announced, "We have been bursting at the seams with happiness & so excited to officially share our lovely news with you".