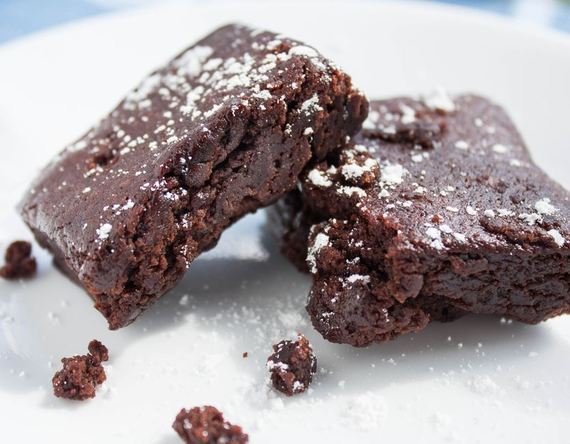 Well summer is truly on the way and of course that means us mums can't hide those extra few pounds under woolly jumpers and coats. And with Easter around the corner, weight loss is almost impossible! There are mini eggs in the office and the kids half eaten Easter eggs in the fridge along with lovely chocolate bunnies in the supermarket.
But Unislim, Ireland's longest running slimming and health organisation tells us how to join in and enjoy this festive celebration without piling on the pounds. All it takes is a little planning.
Move to the Dark side
Dark chocolates are high in cocoa solids have less sugar and the most health benefits. You don't need much to satisfy your desire because the flavour is more powerful. True dark chocolate is usually considered anything at or above 65% cacao. The higher the percentage of cacao, the more benefits and better nutritional value the chocolate contains. Best of all it contains serotonin, a natural mood-boosting anti-depressant!
Moderation is Key
Even though there are several benefits of dark chocolate, as with many things - less is more. Allocate yourself a certain amount of chocolate and eat it slowly. Savor it and when finished find something else to occupy yourself with.
Get Active
The Unislim Food Maximising Plan allows you extra goodies if you've been exercising so get walking, running or swimming and then get nibbling guilt free!
The best things come in small packages
Try buying small, individually wrapped chocolate eggs and mini or snack sized treats. Avoid the giant chocolate bunnies, no matter how cute they are.
Share, share, share! – If you do end up getting gifts of chocolate eggs, don't hide them away, open them amongst friends or colleagues and spread the wealth, this removes temptation for you to over indulge later
Go for Quality not Quantity
Splurge on good quality chocolate. Look for high-end brands like Green & Black's. A good chocolate is like good red wine — it has an intensity that mellows as it melts in your mouth. Always read the label carefully. Some chocolate makers include hydrogenated fat in their products. The worst offenders are those who make white chocolate!
For delicious recipes or information log onto
www.unislim.com
. Alternatively, contact them directly via
info@unislim.com
, or ring 1850 60 30 20 for more information.
Unislim is Ireland's longest running slimming and health organisation with hundreds of weekly meetings organised by a team of 180 class leaders. Members are encouraged to make healthy lifestyle changes and are motivated and encouraged by their leaders to achieve real results.