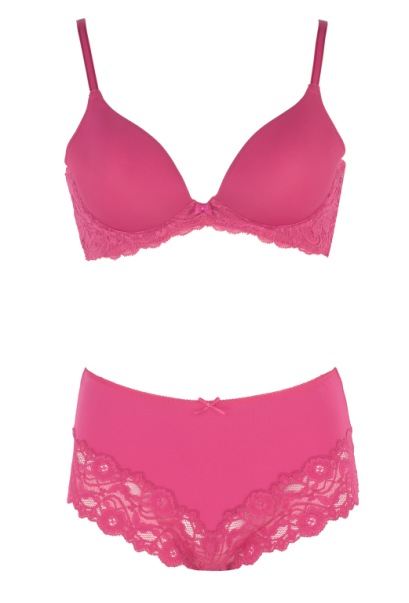 When choosing underwear, mums usually have two options – sexy undies or control knickers to hide the lumps and bumps. Sexy knickers are great for giving women confidence while control underwear will have you looking your best – so why not combine the two so women can look and feel amazing?
M&S has done just that. You can now flatter your figure while still looking sexy with the new Flatter Me Knickers. This underwear looks great but also controls your problem areas, especially the tummy – a major issue for new mums.
These pretty and feminine knickers are engineered to smooth the silhouette for a sleeker shape which will give you confidence no matter what clothes you're wearing.
Special fabrics and laces have been developed to smooth out any lumps or bumps and 'no VPL' technologies have been used to ensure the knickers can't be seen through your outfit.
You can pair the knickers with the popular Flatter Me Bra to give a sleek silhouette all over. There are various colours available in store, and this gorgeous pink set will be available from the end of April.
Flatter Me Bra is €30 while Flatter Me Knickers are €10 at M&S.