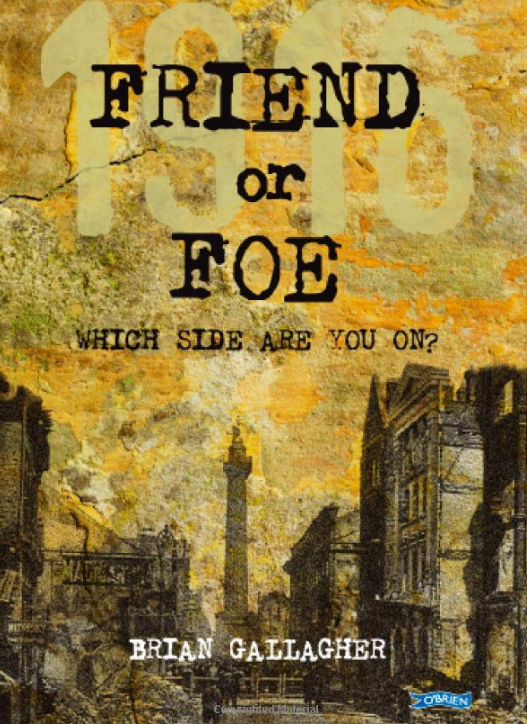 When Emer Davey saves her neighbour Jack Madigan from drowning, it seems that they'll be friends forever.
But eight months later, they find themselves on opposite sides in a life-or-death struggle, as Dublin is torn apart by the Easter Rising.
Like her father, who is a part-time officer in the Irish volunteers, Emer belives that armed rebellion is the only way for Ireland to gain independence from Britain. Jack, meanwhile, follows the rule of law, just like his dad, a sergeant in the Dublin Metropolitan Police.
The two young friends find their loyalties tested as the terrifying reality of war sets in – and the Rising hits closer to home than either could have imagined.
Brian Gallagher was born in Dublin. He is a full-time writer whose plays and short stories have been produced in Ireland, Britain and Canada. He has worked extensively in radio and television, writing many dramas and documentaries. Brian collaborated with composer Shaun Purcell on the musical Larkin for which he wrote the book and lyrics.
If you loved Friend or Foe: Which Side Are You On? You'll also adore Brian's other historical fiction books: Across the Divide, Taking Sides, Secrets and Shadows and Stormclouds.