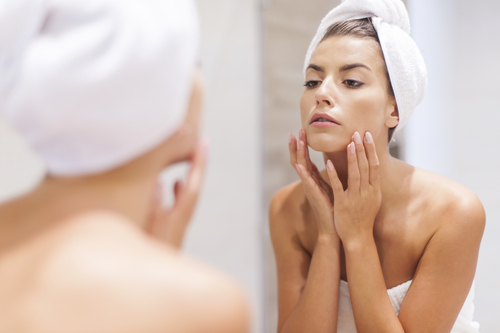 Problems with skin including spots and acne are common throughout pregnancy. In fact, more than one in two mums-to-be experience and even develop breakouts throughout their nine months and beyond.
The primary cause of blemishes is due to increased hormone levels, which generally occur within the first trimester. Higher levels of natural oils and sebum, combined with the shedding of skin cells that line your hair follicles, block your pores and create an environment which leads to inflammation and skin eruptions of acne.
When fighting problem areas, the last thing you want is to use a cleanser that irritates the skin further. FaceB4, has been voted the UK's most effective anti-bacterial face wash, and is mild enough that it doesn't irritate the skin further.
It is a unique 2-in-1 anti-bacterial cleanser and toner that expertly kills the spot-causing bacteria propionibacterium acnes by attacking blocked pores and reducing excess oil.
The FaceB4 After-Cleansing Serum is a soothing, rejuvenating after-cleansing serum that contains vitamins A, B, B5 and E to help maintain spot free clear skin. Its gentle formulation is suitable for all skin types and helps to protect and moisturise the skin and prevent blemishes.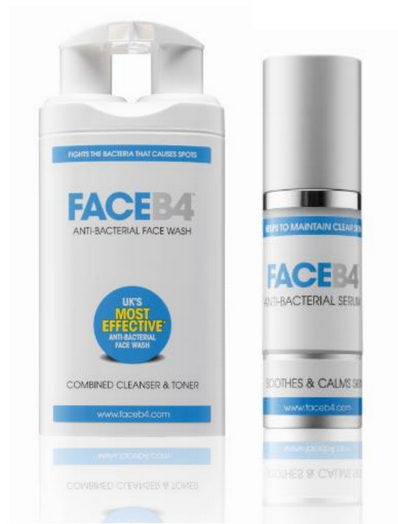 Using a combination of the wash and serum will help to get rid of spots and soothe redness to make for a naturally glowing and pregnancy proud complexion.
FaceB4 is available to buy online.